YLP's OPEN LETTER TO MINISTER OF INTERIOR - KWESI AHWOI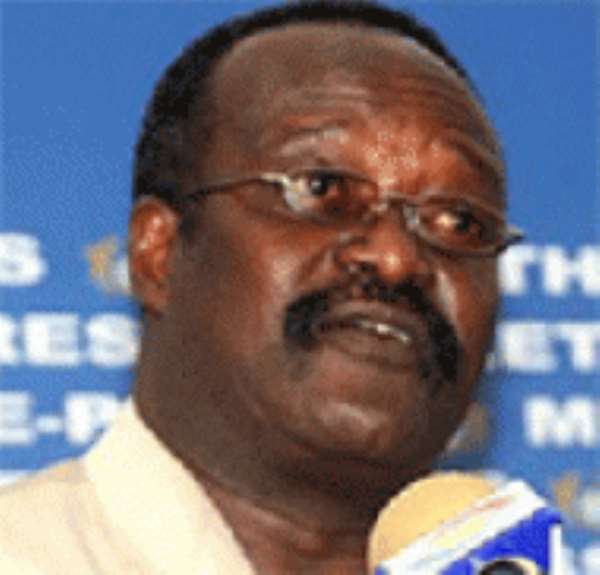 Dear Hon. Kwesi Ahwoi :
We of the Young Liberals Party of Ghana are pleased to reach out to you and commend you on the comments you made at the recent graduation of Immigration Personnels at the Assin Fosu Training school last Friday. However, your comments or call fell short on what Government is really doing to empower the public or create a greater public awareness on what Foreigners can and/or can not do in our beloved
country Ghana. It is rather sad to note that Ghanaians ourselves do
not know and are not knowledgeable to the Immigration Laws of our own country, therefore makes it impossible to challenge or report any illegal activity being committed on our soil.
You tried to highlight the fact that Government had directed the Ghana Immigration Service (GIS) to renew and streamline its border control mechanism to ensure that only legal immigrants enter our country, however , what level of mechanism are in place to check on those that over-stay their permits??
Today young Ghanaians have all become aware of the large number of issues and lapses surrounding the GYEEDA REPORT, and how in-effective GYEEDA has been in ensuring that the Youth of our Nation are truly engaged in the nation building and development of our country Ghana.
Your Ministry, in our view can play a key role , if you are able to constitute a public awareness campaign, that would lead to the empowerment of our young people in becoming partners with government on all levels and sectors of our economy, with major focus on IMMIGRATION, because, today we have thousands of legal immigrants in our country, many of whom are WESTERNERS (Europeans) who have overstayed their permits/visa, yet are able to drive through our streets and communities freely because they know our hospitality in itself lacks the measures that can protect our nation and our people.
With the proper public awareness programs and projects, via the media ( radio/tv/Newpaper/social-media outlets etc ) , the youth of our nation would begin to feel empowered with the knowledge that can help secure their future as a whole. We hereby call on your Ministry to network with Youth Organisations and Groups, to embark on a realistic , achieve-able projects/programs that can enhance our security as a nation and protect our young people with empowered skills that would not allow foreigners to come in to Ghana to take advantage of our hospitality and naivety to our own laws.
Ghana, a young immigrant from Europe once said, is a land where the people themselves do not know their own laws, therefore the free for all attitude is what brings us to Ghana to make money off Ghanaian ignorance. Now, that's a reality and challenge for your Ministry ,
under your watch, to overcome. Together we can create a better
image, and build integrity to our name as Ghanaians. Thank you.
Regards
N Kwafo
Young Liberals Party of Ghana
[email protected]