Wacam Community Activist obtains degree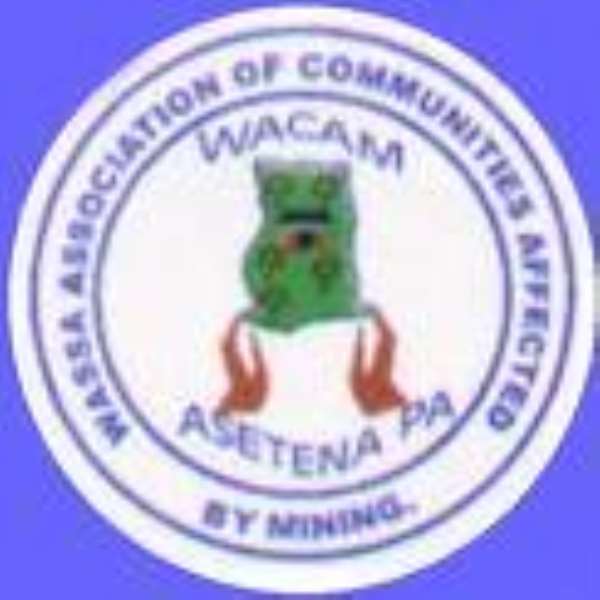 WACAM Logo
Accra, Aug.18, GNA - The efforts of Wacam, a human rights and environmental NGO's, capacity building programme has borne fruit with the graduation of its Community Activist and Advocacy Coordinator in the Akyem area, Mr Kwabena Frimpong Denkyira.
 
Mr Denkyira also known as Okyeman has obtained a Bachelor of Arts Degree in Social Work from the University of Ghana, Legon at the age of 61 years.
 
Mr Denkyira, who hails from Adausena in New Abirem area, in an interview with GNA, said that his interest in mining advocacy work was fueled by his desire to protect the Ajenua Bepo Forest Reserve and his family lands, which were to be destroyed to give way to the surface mining operations of Newmont Ghana Gold Company Limited Akyem Project.
 
He translated this desire into action by mobilising his community people against what he termed as the greed of the Company that would lead to the replacement of the pristine forest with a trench that would be 900 metres wide; 500 metres deep and 2.5 kilometres long.
 
Mr Denkyira started working with Wacam in 2006 to mobilise and build the capacity of the people in the area to protect their economic, social and cultural rights.
 
He benefited from many training programmes organised by Wacam which, he said, sharpened his knowledge on environmental, economic, social and human rights issues.
 
He said when the Executive Director and the Associate Executive Director of Wacam proposed the idea of further education at the tertiary level to him, he dismissed the idea because after completing the GCE 'O' Level at Oda Secondary School in 1975, pursuing a degree course at the University seemed unachievable to him.
 
'It took a lot of efforts from the Executive Director and the Associate Executive Director to convince me that I could pursue a degree programme and beyond. I cannot believe that I have been transformed from a peasant farmer into the academic world. I am grateful to Wacam for the sponsorship and I have to pay back the investment it had made in me. I intend to be a lawyer to defend other poor farmers in mining areas', he said.
 
According to the Associate Executive Director, Mrs Hannah Owusu-Koranteng, Wacam has so far supported 11 of its activists at Senior High School; Diploma; Degree and Post Graduate levels as part of the capacity building programme for activists.
 
She said so far three of the community activists have been supported to have high school education; two activists were sponsored for a Diploma Programme in Labour Studies at University of Cape Coast (UCC); four have been sponsored for degree programmes at various universities.
 
Two activists have benefited from sponsorship for Post Graduate Programmes in Planning at the Kwame Nkrumah University of Science and Technology (KNUST), Kumasi and Environmental Management and Policy at UCC.
 
'Mining advocacy requires that our activists have technical and professional competences. Our activists have to be trained to blend theory and practice to be able to effectively engage with multiple stakeholders including the mining companies and that is the reason for the educational support for our committed activists,' she explained.
 
GNA