4 Robbers rape Italian lady at gunpoint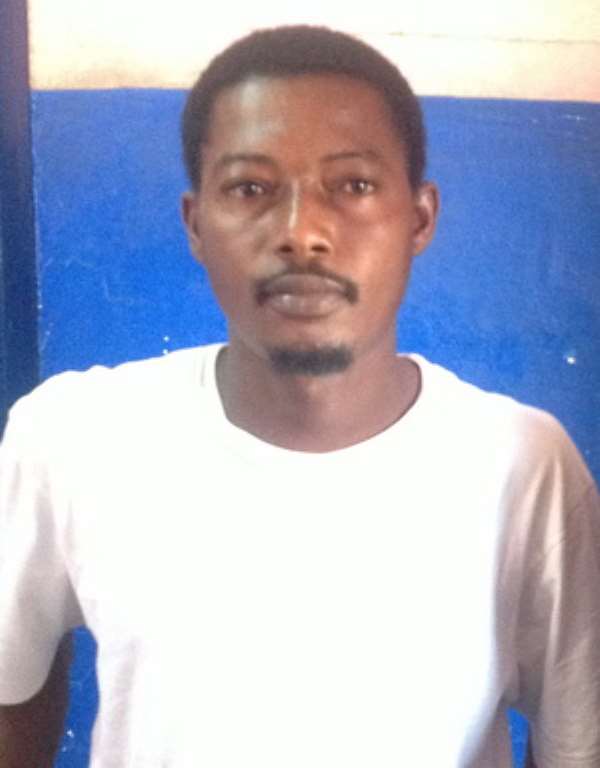 Michael Obeng AwukuKwasi AcheampongRichardson Tawiah SakyiFour suspected armed robbers who allegedly raped and robbed an Italian woman at gunpoint at a restaurant at Aburi on Thursday have been busted.
They were said to have inflicted machete wounds on other customers at the restaurant.
The suspects were part of a gang of eight who allegedly used pistols and a machete to attack Sandra Sanglas, 22, and other customers at the Sweet Mother Restaurant, near the Adonten Senior High School at Aburi at 11.30 p.m. last Thursday.
The suspects — Richardson Tawiah Sakyi, 28; Francis Mayar, 22; Kwasi Acheampong, alias Oboy, 31, and Michael Obeng Awuku, 22 — also inflicted severe machete wounds on Mustapha Taran, a Turk, and one Samuel Okyere.
The Deputy Eastern Regional Police Commander, Assistant Commissioner of Police Mr James Abass Abaa, told the Daily Graphic that Sanglas and the other victims were enjoying their meals at the restaurant when the eight machete-wielding suspects attacked the restaurant.
He stated that the robbers did not only rape the Italian woman and inflicted machete wounds on two other male customers but also took away GH¢2,000; five laptops and two mobile phones belonging to the customers.
Fortunately, one of the victims identified Acheampong, described as a notorious criminal at Aburi.
Following that tip-off, the police immediately mounted a series of swoops in the town and succeeded in arresting Mayar, Acheampong and Awuku the following day, August 16, 2013.
Mr Abaa said the police had mounted an intensive search for the other four armed robbers who are currently at large and, therefore, appealed to members of the public to provide the police with information that could lead to the apprehension of the suspects.
He expressed worry over the persistent failure of business operators, especially hoteliers, to take advantage of the police 24-hour 03420-22569 hotline to report criminal cases to the police promptly.
He appealed to hoteliers to take their security seriously and report any criminal activities to the police for immediate action.
'If the restaurant operator had called in the police on the hotline within the hour the robbers were carrying out their activities, the police could have rushed to the scene to save the situation,' Mr Abaa stated.
By Nana Konadu Agyeman/Daily Graphic/Ghana