Womanhood Must Be Protected To Maintain It Sanctity In Society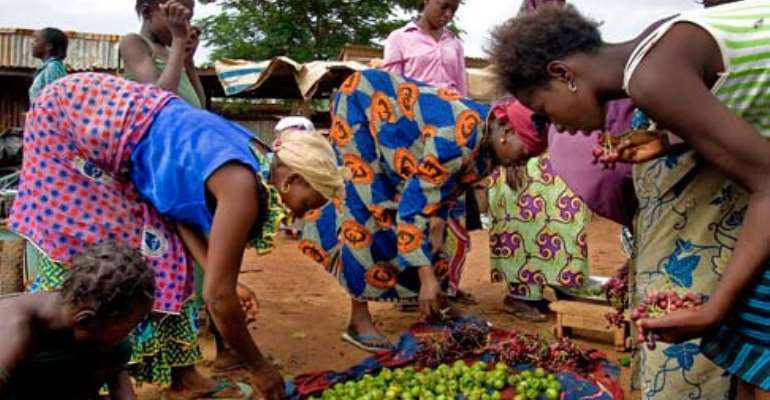 The place for women is sacred in every society. Women who are our sisters, mothers and grannies, are currently living up to expectation in Ghana, riding high in public and private undertakings. A lot of them are working as ministers', engineers', doctors and lecturers etc. to move the bar of womanhood higher and higher. However a few of them for one reason and the other are engaged in activities likely to dampen the spirit of the hardworking ones in the society. Therefore those of us who mean well for the ladies have no choice but to plead with those of them getting off track to hasten slowly.
Our culture has no place for women car snatchers, armed robbers and burglars. But that seem to be the trend currently with a few women who definitely need help.
Those of them who have difficulties must stop succumbing to peer pressure but seek help and advice from their parents, brothers' husbands, church leaders and psychologists. How can one believe that a woman would summon courage to steal GHC10, 000 from a shop she entered to buy clothing only to be caught by the help of CCTV camera?
According to the Daily Guide of Saturday august 10, it all happened in a shop at the Kwame Nkrumah circle where the lady concerned Sadia Mamuna a 25 year mother of two went to buy goods but ended up committing the offence. The troubling aspect of the matter is that apart from suffering some days in custody, she refunded the entire amount to the complainant. Her lady accomplice also managed to run away leaving her alone to face the music. But for the CCTV cameras she could have succeeded in her wrong venture.
She was arraigned before a court which dealt with her leniently as she was asked to sign a bond to be of good behavior for 12 months or in default go to jail for six months. Perhaps the light punishment was meted out to her in order for her to turn a new leaf. Let's hope and pray that she moves out of this act.
The mild sentence amounts to the judge asking this lady to go and sin no more after taking into consideration that the woman had already been kept in custody for a while. Perhaps she also took into consideration that she was a nursing mother. The judge deserves commendation for being magnanimous. However the baptism of fire should help instill in the lady the need to turn a new leaf. The punishment must also serve as a deterrent to other people especially women who would in future venture into stealing. The religious bodies that have been sensitizing their members against iniquities have a duty to intensify their duties by speaking to the women on this matter. The ministry of gender children and social protection also has a duty to commission a study into the reasons for the new trend in the behavior of girls and women in order to find solution to it. Even before then women are held in high esteem for the duties they perform for the growth and development of the society.