High interest rates killing businesses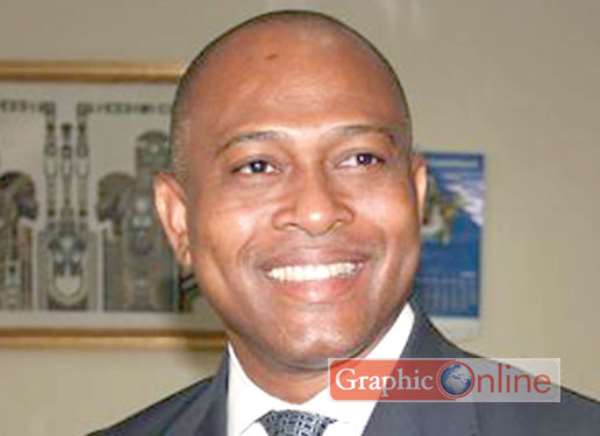 The Managing Director of Kuapa Kokoo Limited (KKL), Mr Emmanuel Arthur, has expressed concern about the high interest rates on loans that businesses in the country source from financial institutions.
Lamenting the situation, Mr Arthur said servicing the high interest rates of loans was greatly affecting their profit margins, making it difficult for them to expand and grow their businesses.
Addressing the Kuapa Kokoo Farmers Union (KKFU) during an annual general meeting held in Kumasi, Mr Authur said last year, for example, the company's gross profit of GH¢6,747,058 was greatly reduced to GH¢388,265, and explained that as much as GH¢6,358,793.00 was used to service loans.
Mr Arthur said, 'We cannot support our purchasing clerks to buy tarpaulins and scales to enhance our operations because we have used almost all our profits to service loans sourced from our banks'.
Mr Arthur said the company had decided to buy 1,500 tarpaulins and the same number of scales for 1,400 societies across the country, but with the reduced profits, the company could purchase only 500 tarpaulins and scales.
Earlier, the Managing Director of Devine Chocolate, Ms Sophi Tranchell, had announced that the company won two taste awards in the United Kingdom.
Explaining, she said the company won the awards with its Divine Ginger Thins Orange flavour and the Divine Dark Chocolate Ginger flavour during an awards ceremony organised in the United Kingdom on Thursday, August 8, 2013.
According to Ms Tranchell, in October 1998, KKFU, in collaboration with Kuapa Kokoo Company, a private cocoa purchasing company in Ghana, and together with their Western partners, Twin Trading and Body Shop, established Devine Chocolate with the view of marketing its own brand of chocolate in the Western world.
For his part, the President of KKFU, Ms Ali Fatima, said the company's increased membership was not commensurate with products purchased each year.
She said it was therefore important for members to renew their loyalty by selling all their produce to maximise the company's profit.
By George Ernest Asare / The Mirror / Ghana