Reckless people like Sir John must not hold leadership position - Kwesi Pratt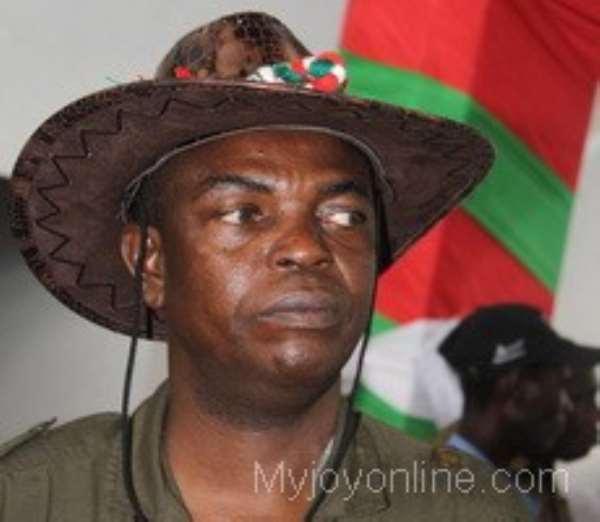 Kwesi Pratt
The Managing Editor of the Insight Newspaper, Kwesi Pratt Junior has said that people who speak recklessly like the General Secretary of New Patriotic Party (NPP), Kwadwo Owusu Afriyie, aka Sir John must not be allowed to take leadership position in the country.
Speaking on Adom Dwaso Nsem, Kwasi Pratt noted that it was bad enough for any ordinary Ghanaian to speak about the Supreme Court with reckless abandon, but when a person like Sir John, who is a Lawyer with 32 years experience, makes such irresponsible and reckless statements then it is dangerous.
Kwesi Pratt contended that Sir John knew what was right but he intentionally issued those reckless utterances against the Justice William Atuguba to create hatred for the Presiding Judge of the Supreme Court and eventually cause confusion in the country if the verdict did not go the way of the NPP.
"He [Sir John] is like those politicians who spew out fire to cause confusion because they derive benefit from the confusion they create, while everybody else suffers," Pratt said.
Pratt said it was sad that such persons are not only members of political parties but were in top leadership positions, adding that "such irresponsible and reckless people should not be allowed to take leadership positions in government, political parties and social organizations."
He recalled that while Sir John was making his irresponsible statements about the Justice Atuguba, his [Sir John's] colleague, Kennedy Agyapong cautioned him against it, and that was instructive.
"If you spew out so much fire to the extent that none other than Kennedy Agyapong cautions you against it then it means you really went overboard," he said.
He is therefore advising all Ghanaians to familiarize themselves with the aspects of the law that relate to what they do, saying that everything in the country is governed by a specific set of law so "we all need to know that laws that relate to what we do."
Pratt is therefore urging the leadership of organizations, including political parties, media house, labour unions and others to get legal professional to teach their staff/members about the laws that relate to their work so that they could avoid doing things that violate the law.
He thinks political party Communicators and Social Commentators in partcular need to understand the laws of communication because they commit lots of legal violations in their communication on radio.
Meanwhile, the former NPP MP for Asokwa in the Ashanti Region, Maxwell Kofi Jumah said he is now a better communicator because of what had happened to people held in contempt of the Supreme Court.
He however cautioned Ghanaians not to listen to the ranting of politicians because "we have something we call political language and we often exaggerate when we speak."