Focused NPP will not be distracted- Fred Oware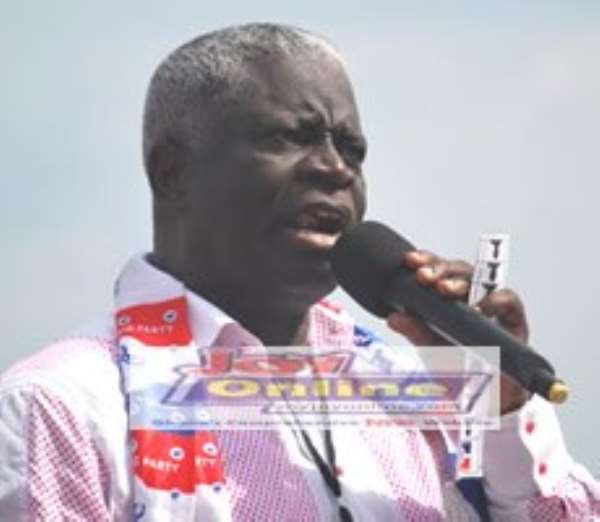 Fred Oware
The New Patriotic Party says it will not be distracted by elements within the party who are bent on focusing on other issues other than the Election Petition.
Vice Chairman of the party, Fred Oware said they are in no mood to be derailed from the Election Petition case they have pursued for months now.
His comments follow calls by Dr Nyaho Tamakloe for the party's General Secretary to resign after he was convicted by the Supreme Court for intentional criminal contempt.
Tamakloe said even though Kwadwo Owusu Afriyie, known in political circles as, Sir John, escaped jail sentence, the humiliation alone he was subjected to by the judges is enough for him to resign from the party, without being asked to do so.
In a reaction to that call, Arthur Kennedy told Joy News if the party's flagbearer, Nana Akufo-Addo was not made to resign for his controversial all-die-be-die comment, there will be no point in asking Sir John to resign for making another irresponsible comment.
But the party says it will not be dragged into that controversy.
Fred Oware told Citi News the party has put in so much effort into the Election Petition and are looking forward to the results and will not be distracted.
He said all other party issue is on hold until after the verdict of the Election Petition has been given.
He charged all supporters of the party to focus on the Election Petition and not to allow themselves to be distracted by dissenting opinions.