Corruption Is Everywhere – Awuni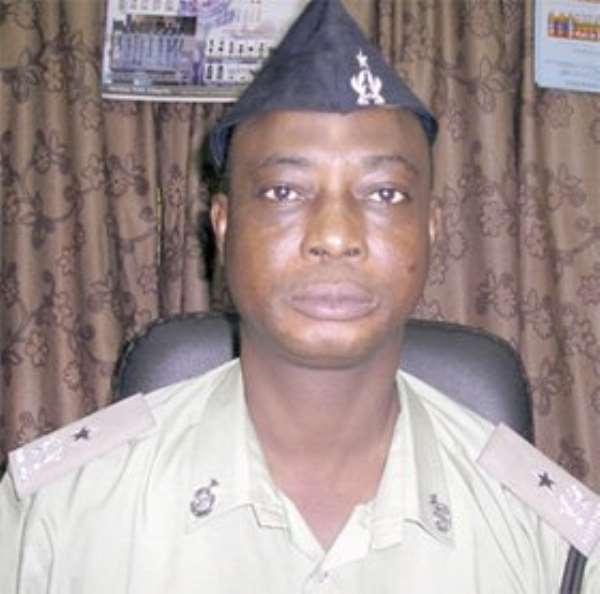 ACP Awuni Angwubutoge
Assistant Commissioner of Police (ACP) Agwunbutoge Awuni, the Director of the Motor Transport and Traffic Unit (MTTU), has said the police was not the only corrupt institution in the country and that corruption was pervasive across the country.
He said corruption had become common in all spheres of the Ghanaian society and urgent steps must be taken to address it, adding that the police had started implementing measures at weeding out perceived corruption in the service.
'The level of corruption in Ghana is very high….almost everybody and institution in the country is corrupt including the police and steps must be taken to reverse the situation', he said.
ACP Awuni said this in Tamale on Thursday during a capacity building workshop on transport and trade facilitation for selected personnel of the Ghana Police Service.
He appealed to police personnel to be vigilant and refrain from engaging in corrupt practices since the law would not spare them should they be sited for corruption, adding that the Inspector General of Police had set up a team to monitor the activities of the police personnel and any official caught would be dealt with severely.
Alhaji Abdul Basit Fuseini, the Deputy Northern Regional Minister, spoke about the importance of the transport sector and said it contributed significantly to the socio-economic development of the country and must be safeguarded by the security agencies.
He said it was important for the country to develop good relationships with its neighbouring countries to ensure that the free movement of goods and services were adhered to and respected by all.
Alhaji Fuseini expressed worry that continued movement of cargo along the country's roads daily to other neighbouring countries was creating congestion and travelling difficulties for many motorists and called for stringent measures to be put in place to check abuses on the roads.
GNA