Namibia Junior Teams To Start Three-week Camping Exercise In Ghana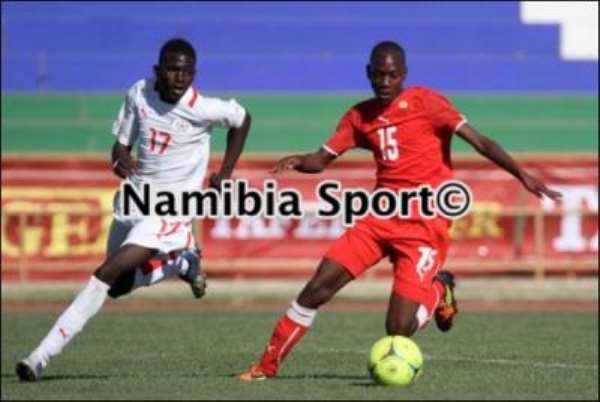 Two Namibia junior national teams will begin a three-week training camp in Ghana next week, GHANAsoccernet.com can exclusively reveal.
The U17 and 20 teams will leave Windhoek for the West African country on Sunday and return on September 7.
The teams are expected to engage in series of friendly matches in Ghana to fine-tune ahead of the Cosafa finals in December.
"The team we have consists mostly of players from our U20 team that played against Zambia in August as part of the African Union Jubilee, while some U17 players have also been included to be part of the training camp," teama manager Jakes Amaning said.
"We will be having guest coaches coming through to take the guys through special training sessions as well and we are delighted about this trip.
"The team will be playing a lot of friendly games against local Ghanaian sides as well and that will help the team know more about the style of play of players from that part of Africa as well.
Namibian football youth teams have been going to Ghana for the past two years and Amaning believes this has helped the team.
"All the trips the team takes to Ghana or Germany are very necessary and we see the changes in our players' attitude and play which is good for the national teams," he said
"It all forms part of the process of making sure we expose the boys to other conditions and physical football," Amaning said.
The U17 team will be involved in qualifiers for the 2015 CAF U17 Championships to be hosted by Morocco, while the U20 side will be involved in the annual Cosafa Youth Cup early next year.