Marikana owners say sorry to slain workers' families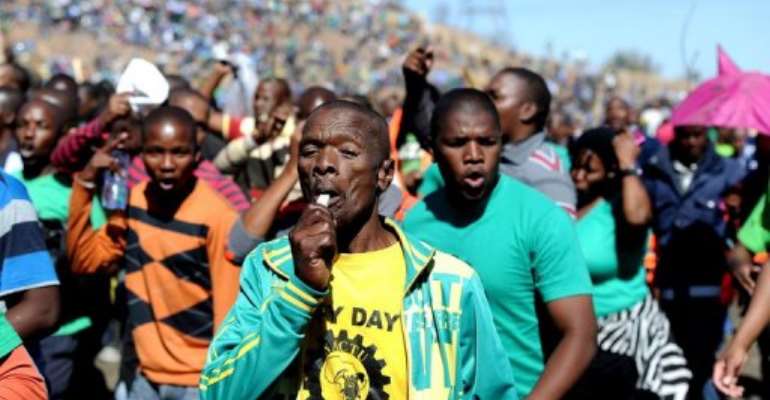 MARIKANA, South Africa / South Africa (AFP) - The chief executive of Lonmin on Friday told the families of 34 miners slain by South African police at the Marikana mine a year ago that the firm was sorry.
"We will never replace your loved ones, and I say we are truly sorry for that," Ben Magara told thousands gathered to mark one year since the bloodbath at the platinum mine.
"It should not have taken so many lives for us... as a nation to learn that this should not have happened and this should never happen again," he said.
"Each day we feel the effects of this tragedy."
The London-listed company slowed down its operations Friday to commemorate the shootings.
Since the tragedy Lonmin has been rocked by a wave of deadly labour violence and series of strikes despite agreeing to wage increases of between 11 and 22 percent.