POLITICIANS LEAST ON TRUST LIST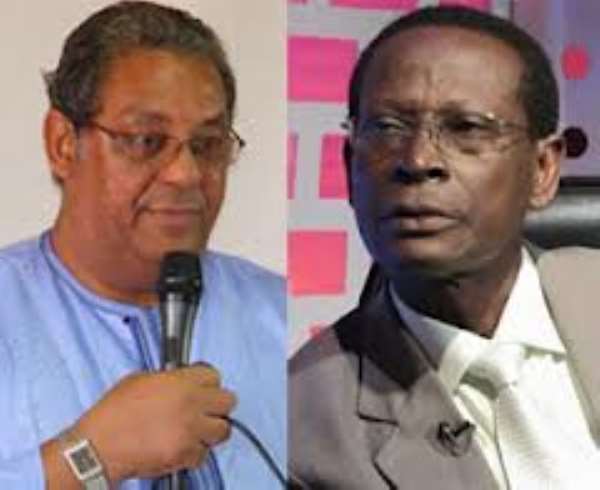 At a time the General Secretaries of the four main political parties in Ghana are protesting against the stigmatisation of politicians as being corrupt, a survey published in Britain has blacklisted politicians as the least trusted professionals on earth, according to a publication in the Daily Telegraph newspaper of London.
In a research findings sponsored by Which Magazine and OTCHEER Dispatches in September last year, as many as 72 percent of the respondents said they do not trust politicians. Only seven percent put their trust in those leading political parties and asking for the people's vote to lead individual nations across the globe.
Close on the heels of politicians, in the lane of professionals who cannot be trusted, are journalists. In a survey that should inform newsmen around the world to reform, 67 percent of respondents saw journalists as a group of professionals in whom they do not trust. Like politicians, newsmen scored only seven percent on the trust list.
Strangely, bankers followed in third position on the negative image level. Bankers scored a whooping 65 percent on the negative side of trust, with only 11 percent of respondents rooting for those who keep custody of people's money in their vaults.
'Two-thirds of people think that bankers are unlikely to lose their jobs if they lie or cheat, and only one in 10 trust bankers to act in the best interests of consumers,' according to responses from 2,000 consumers  across Britain, and published in the conservative broad sheet.
'Which', the newspaper that collaborated the research project with OTCHEER Dispatches, has launched a campaign called Big Change, calling on bankers to be forced to comply with a code of conduct similar to the one used by the medical profession.
Nurses and their consulting room partners, doctors, scored the highest points as the most trusted professionals. 82 percent of respondents said they trusted in nurses to deliver, while only four percent said they could not put their trust in those in the profession that Florence Nightingale bequeathed to the world.
Eighty percent of respondents put their trust in doctors, with only six percent putting a dent on medical officers on the trust list.
Teachers scored a high third on the list of trusted professionals. 69 percent of those who filled in the questioner put their trust in teachers, with only seven percent responding negatively against the teaching profession.
Engineers, Lawyers, Accountants and Civil Servants follow in that order. 59 percent of respondents put their trust in Engineers, with six percent answering in the negative. A gulf separates Engineers from Lawyers on the trust list. Lawyers were hit by 30 percent not trusting them, with 35 percent rooting for them.
Accountants went down the pecking order. Only 29 percent of respondents put their trust in people who work sums on the earnings and expenditure in various offices, with 29 percent responding that they do not trust them.
On the bottom rungs are Civil Servants, Builders and Estate Agents. Those who trust Civil Servants are almost at par with those who do not.
While 25 percent of the population put their trust in Civil Servants, as many as 27 percent say they cannot buy a second hand car from Civil Servants.
In the housing industry, Builders command the trust of a paltry 19 percent of the population, while 35 percent say they do not trust them, running neck and neck with Estate Agents who command the trust of a paltry 11 percent of the population.  51 percent though, cannot put their trust on Estate Agents to deliver.