Israeli Water Technologies Seminar To Be Held In Accra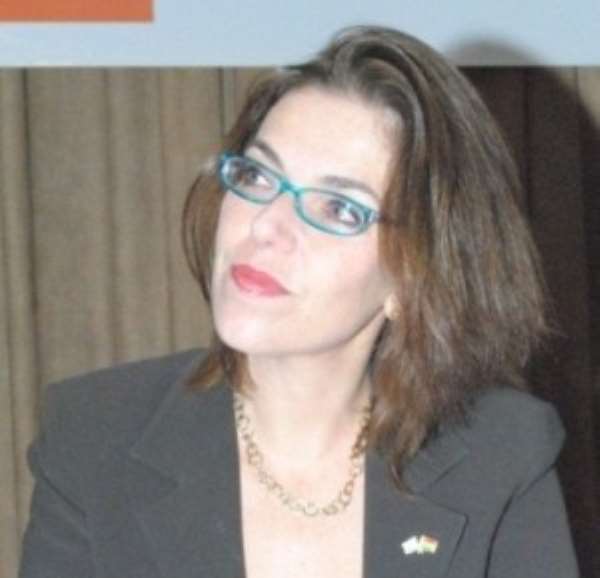 The Embassy of Israel has opened registration for its first water technologies seminar to be held in Ghana.
The seminar dubbed Israeli Water Technologies Seminar - a sneak peek to WATEC 2013, will introduce representatives of leading Israeli water technologies companies and top Israeli researchers who will provide a glimpse into Israel's efficient and innovative water technologies.
 
The seminar will bring together Ghanaian private and public sectors, governmental Ministries and agencies, municipal authorities, development agencies and NGOs and representatives of the different private industries - waste management, mining, oil & gas, beverages, pharmaceutical, civil engineering, and others.
 
It will provide them with a platform to interact and network with their Israeli counterparts.
The seminar will offer a preview of WATEC Israel 2013 -a high profile International Water Technology and Environment Control Exhibition and conference, to be held in Israel in October 22-24, 2013.
 
Israel's Ambassador to Ghana, Her Excellency Sharon Bar-li said that WATEC Israel 2013 would focus on urban water and water for industry - topics with high relevancy to Ghana in the context of sewage and sanitation systems, supply of potable water as well as upcoming oil & gas industries and of course - agro-processing industry .
 
The Ambassador called on Ghanaian professionals from relevant sectors in both public and private spheres to attend. She mentioned that last WATEC Conference in 2011 hosted 27,000 visitors from all over the world.'The Israeli Water Technologies Seminar in Accra is another expression of the Israeli spirit and tradition of sharing knowledge.
 
We expect it to create new opportunities between both B2B and B2G' Ambassador Bar-li said. Israel is an internationally recognized water solutions hub, having benefited from many years of experience in managing scarce water resources.
 
Israeli Water Technologies Seminar - a sneak peek to WATEC 2013' will be held at the Moevenpick Ambassador Hotel on the 10 th of September.