Peerless Kemboi wins third world title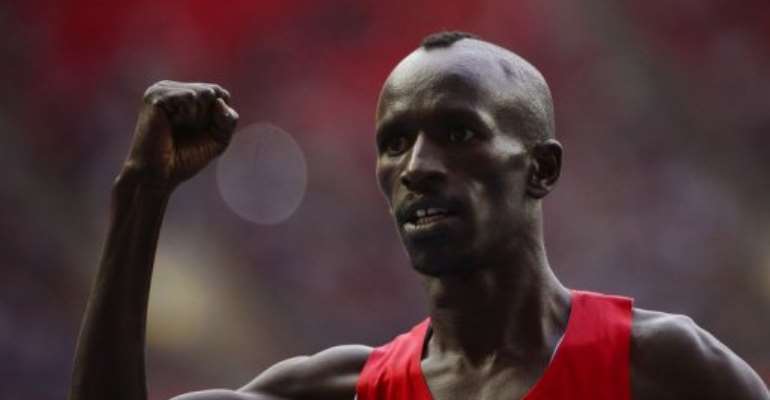 MOSCOW (AFP) - Kenya's Ezekiel Kemboi won his third 3000 metres steeplechase world title in convincing style at the World Athletics Championships in Moscow on Thursday.
The 31-year-old two-time Olympic champion timed 8min 06:01sec to take gold while compatriot Conseslus Kipruto took silver in 8:06.37 and France's two-time Olympic silver medallist Mahiedine Mekhissi was third in 8:07.86.
Kemboi, also a three-time world silver medallist, had taken the lead at the bell, but dropped back entering the back straight after being elbowed by team-mate Kipruto, who also signalled something was up as he raised his arm angrily.
Mekhissi made his move at that moment cruising into second, but just as it seemed he might finally get the better of his close friend Kemboi he stumbled on landing after the third-from-last steeple.
Kemboi saw his chance and went wide to pass the Frenchman and then Kipruto rounding the final bend.
Kemboi had a clear lead approaching the final obstacle and any hope Kipruto had of catching him ended as the 18-year-old made a mess of hurdling it.
It left his older team-mate to drift out wide on the track in his traditional style and cross the line pointing his finger derisively behind him.