German Development Media Awards Presented By BMZ And DW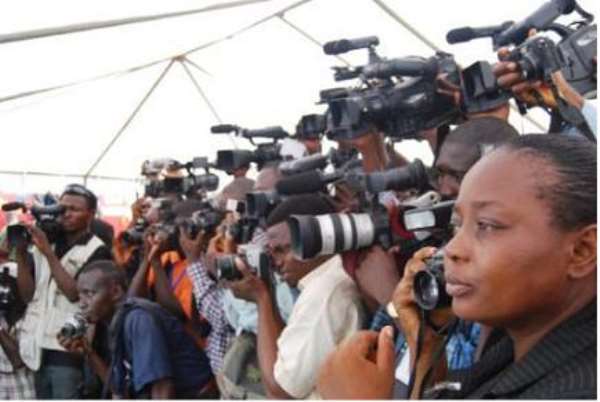 Berlin - Seven journalists were honored today with German Development Media Awards for their excellent work in the field of human rights and development. The prize is jointly awarded by the German Federal Ministry for Economic Cooperation and Development (BMZ) and Deutsche Welle (DW).
Federal Minister for Economic Cooperation and Development Dirk Niebel commented: "In some countries, journalists have one of the most dangerous jobs imaginable. They risk reprisals, their work is censored and restricted, and they don't have access to training. And still, journalists - particularly in demanding conditions - are extremely dedicated and committed to their work. The German Development Media Awards recognize this and emphasize how important the right to free speech and freedom of expression is in German development policy."
The German Development Media Awards honor journalists who retain their independence, take on topics related to human rights and expose problems that usually are hardly covered or not covered at all by the media. They recognize courage and dedication and honor the people who advocate respecting and protecting human rights and who remind us that access to education and equal opportunities are universal rights.
DW Director General Erik Bettermann noted: "As Germany's international broadcaster we know from experience what kind of adversity journalists have to face every day in many countries. The entries we have watched, heard and read within this competition are all the more impressive as a result."
The award winners are from Africa, Asia, Latin America, the Middle East, Eastern Europe/ Central Asia and Germany. Apart from these geographical categories, there is also the People's Choice Award for Human Rights Photography in Africa. Each award consists of a cash prize of 2,000 euros. The winners were chosen by an independent jury.
The award winners
- Africa: Wade C. L. Williams (Liberia): "Still a hard life" - Despite having a female leader, many women in Liberia have to crush rocks to scratch out a living
- Asia: Gunjan Sharma (India): "Inside mental asylums: Damned lives and statistics"
- Latin America: Olga Lucía Lozano, Juanita León, Marcela Peláez (Columbia): "Proyecto Rosa" - Multimedia dossier on the fate of the disappeared
- Middle East: Hanan Khandagji (Jordan): "Cruel care: Abuse in centers for disabled children"
- Eastern Europe/Central Asia: Volha Malafeychava (Belarus): "The story of a homosexual" - Insights into a country with widespread homophobia
- Germany: Uwe H. Martin: "White gold" - Global cotton production ruins the lives of many farmers and leads to ecological and social problems
- People's Choice Award for Human Rights Photography in Africa: Oluyinka Ezekiel Adeparusi (Nigeria): "Where there is will, there is education" - Children in the floating slum of Makoko paddle home from school
The jury
- Rita Knobel-Ulrich, Documentary Filmmaker
- Auma Obama, CEO of the Sauti Kuu Foundation
- Simone Pott, Welthungerhilfe Spokesperson
- Jens Schröder, Deputy Editor-in-Chief of GEO
- Michael Windfuhr, Deputy Director of the German Institute for Human Rights
- Ingo Zamperoni, Newscaster
Editor's Note:
The German Development Media Awards are under the patronage of the German President and have been awarded every year since 1975.

For the first time this year, the Development Media Awards were open to journalists from Africa, Asia, Latin America, the Middle East and Eastern Europe/Central Asia, as well as from Germany. The competition saw a total of 1,081 entries, including from the Democratic Republic of Congo, Somalia, Bhutan, Afghanistan, Turkmenistan, Colombia and Belarus. The highest percentage of entries came from Africa (30 percent), followed by the Middle East (20 percent) and Asia (17 percent). Kenya was the country with the highest number of entries (91). Germany had the second-highest number (79), followed by Egypt, India, Nigeria and the Palestinian territories.

In nearly all the regions, the majority of applications were from the print media. A comparatively high amount of online entries came from Eastern Europe/Central Asia and Latin America. The highest number of radio entries came from Africa.

Further information:
www.germanmediaawards.org
www.facebook.com/germanmediaawards

More information on the award winners is available upon request:
[email protected]