Sir John to formally retract contemptuous comments as Ayikoi Otoo chides hawks in NPP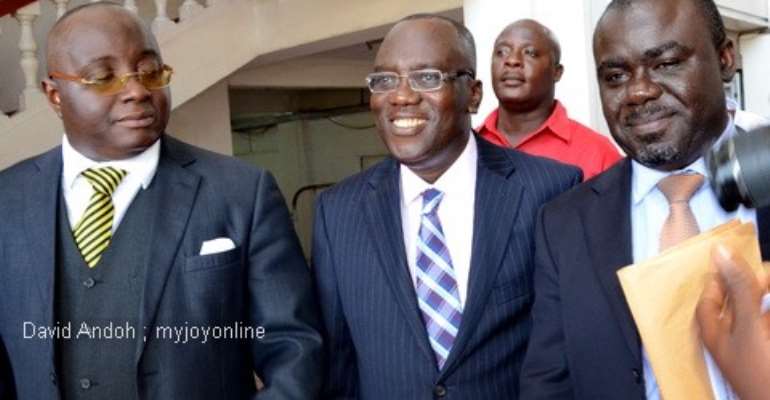 The New Patriotic Party (NPP) General Secretary, Kwadwo Owusu Afriyei is expected to formally retract and apologize for contemptuous comments he made on Accra based radio station, Oman Fm later Thursday.
This will be in compliance to orders given him by the Supreme Court when he appeared before it Wednesday.
Mr. Owusu Afriyie, popularly known as Sir John, was spared jail term for scandalising the court but was rather fined 5,000 cedis and made to sign a bond to be of good behaviour. He has already paid the fine and signed the bond.
His lawyer and former Attorney General, Ayikoi-Otoo told Joy News Mr Owusu Afriyie still has one more order to comply with.
He said the NPP scribe must formally retract and apologize for his conduct using the same platform he employed earlier.
"If I were advising him [Sir John] what I will tell him is that he should go back [to the same platform]... " he stated, "If [Sir John] goes back to get the hawks surrounding him and tell him what he should do, I may not be there.
In a related development, Mr. Ayikoi-Otoo who is also the chairman of the NPP constitutional committee, told Joy News elements within the party failed to consult him in taking key legal decisions including the drafting of a guideline for party communicators on how to avoid contempt.
He said, he had no idea Sir John had decided to address a gathering of party supporters at the NPP headquarters after he escaped jail on Wednesday.
"...Nobody told me that there was a reception anywhere and we should go. They went and they were doing their own thing.
"Some people think they are more NPP than some of us so they take decisions without consulting..."