Sir John, Adorye convicted of contempt, fined GHS7,000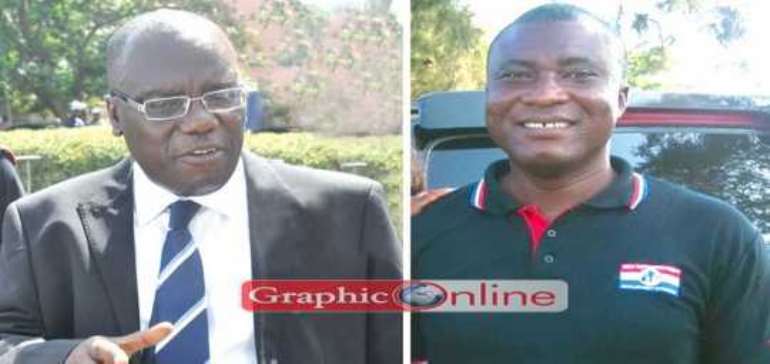 The Supreme Court on Wednesday convicted the General Secretary of the New Patriotic Party, Kwadwo Owusu Afriyie, aka Sir John, and a member of the party's communications team, Hopeson Adorye of criminal contempt of court and slapped fines of GHS5,000 and GHS2,000 respectively.
They will serve six months and three months respectively in default of the fines.
In addition, Sir John is to sign a bond to be of good behaviour for six months or in default serve six months in jail while Adorye is to be bonded for three months to be of good behaviour or serve a three month jail term.
Sir John and Adorye were hauled before the court for their respective comments on radio that the court found contemptuous. Their lead counsel and former Attorney General, Nii Ayikoi Otoo, made a passionate appeal to the court to temper justice with mercy, admitting that his client's cases were not looking good.
More soon