Live text: Election Petition: Justices quiz lawyers on final day of hearing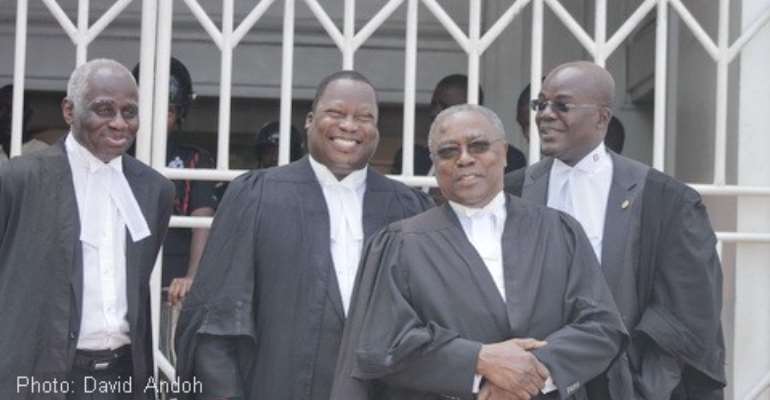 The Justices of the Supreme Court have begun seeking clarification from counsel for petitioners and respondents, as the court winds up hearing of the petition challenging the election of president John Dramani Mahama.
President Judge justice William Atuguba wants to understand how the petitioners recategorised some of the exhibits submitted to the court.
Addison explains the number of polling stations the petitioner's are relying on.
He says they began with 11, 802 set out in the Further and Better particulars. They have deleted 704 voluntarily down to 10,119 polling stations.
The criteria for including is that it should captured in the f&b particulars, captured in the KPMG report or used by the respondents or it should not be part of the 704 deleted. He says in the anaylsis each polling station was used once.
He gives a breakdown of the
7,999 form the registrars set
960 unique polling stations recovered from
804 from the presidents set
60 remarks recovered from the president set
566 used by the Respondents
A polling station may be moved from over-voting category to no signature of presiding officer category. It didn't involve the introduction of new polling stations. They re-categorised 150 polling stations. The vote of re-categorised polling station is 60,115.
He explains how many pink sheets were deleted in over voting category. It is 83