Caution urged over gov't plans to scrap teacher trainee allowance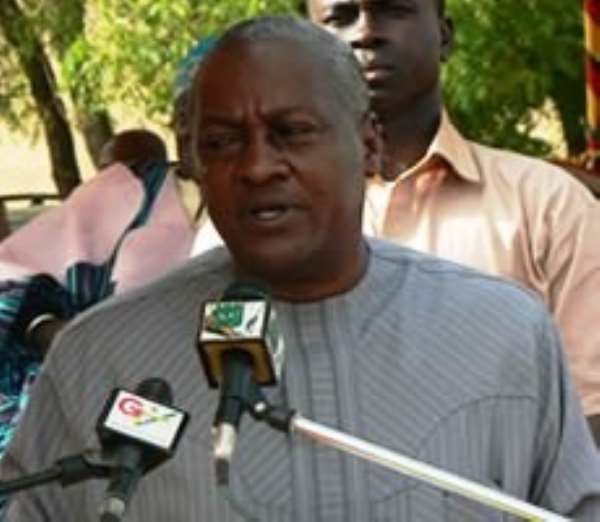 Retired educationist, I.K. Gyasi is urging government to thread cautiously over plans to scrap allowances paid to teacher trainees in favour of a student loan.
Public Relations Officer of the Ghana Education Service, Paul Krampah, announced the plan to scrap the allowance in a statement in June.
President of the Teacher Trainees Association, Abdulai Muntaka, told Joy News that the allowance was given to teacher trainees to motivate them while being posted to deprived communities. He explained their counterparts in the universities do not get an allowance and therefore are not bound to go to deprive areas to teach after school.
Muntaka wondered whether in view of the scrapping of the allowance, teacher trainees would now not be bound to accept postings to deprived communities.
But President John Mahama has explained that because of the allowances paid to teacher trainees, government was unable to admit more of them as much as it could.
He added that teacher trainee institutions have been upgraded to full colleges of education with degree awarding status just like their contemporaries in the universities. In view of the reality that teachers in the universities do not receive any allowance, trainees in the colleges of education should understand government's decision to withdraw the allowance, the president added.
In a reaction, a retired educationist, I.K. Gyasi speaking on Joy News sympathized with the teacher trainees, saying he benefited immensely from the allowances during his days as a teacher trainee at Kumasi College of Technology in the late 1950's.
According to Mr Gyasi, he rented and furnished his room at the time with this allowance. He appreciates the fact that economic conditions in 1956 is not the same as today and therefore could not fathom why the policy on allowances is being scrapped.
But he is urging caution because according to him, this could reduce the number of prospective teachers who may be unwilling to enter the profession because of the loan conditionalites being introduced by government.
The retired educationist explained that people who enter teaching as a profession of second option because of incentives such as the allowance may become disinterested in joining the profession all together.
I.K Gyasi questioned whether the country had enough teachers at all levels to afford a possible slump in enrollment rate into the profession.