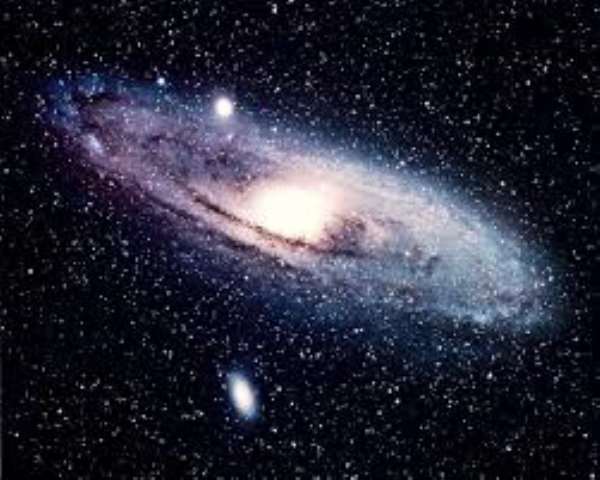 A Nigerian space scientist, Dr Bonaventure Okere, has advised the Ghana government to invest in astronomy, saying it will help to propel the economy towards growth.
'I believe that if Ghana invests in astronomical research, it will culminate in the development of human resource in Information and Communication Technology, engineering and science, which will create employment,' he contended.
Dr Okere was speaking at the opening of a five-day Astronomy workshop in Accra last Monday.
Organised by the Ghana Planetarium, the workshop is aimed at promoting and encouraging a higher level study of astronomy in the country and contributing towards the development in science and technology.
It also seeks to inspire interest in the subject by offering examples on how to teach astronomy by raising awareness of possible routes to higher studies and career paths.
It is being attended by 35 participants made up of astronomy educators, university lecturers, university students and teachers.
The Ghana Planetarium, which was officially opened in January 2009, is the first ever centre for astronomical research development in West Africa.
Dr Okere, who is also the Chief Scientific Officer at the Centre for Basic Space Science of the National Space Research and Development Agency in Nigeria, said Africa had always depended on imported technology to do whatever it wanted and added that investing in astronomy meant developing indigenous technology.
The Director of the Ghana Planetarium, Dr Jacob Ashong, said astronomy opened one's mind to connect to various disciplines of study, adding that it was the bedrock of technological development of every nation.
He mentioned the lack of interest by female students in the study of physics and astronomy as one of the major challenges facing the Ghana Astronomical Society and said his organisation was ready to sponsor any female student who would like to take up the challenge of studying astronomy to the degree level.
Dr Ashong said because astronomy combined science and technology with inspiration and excitement, it could play a unique role in facilitating education, capacity building and furthering sustainable development.