Suame artisans sign up for industrial estate project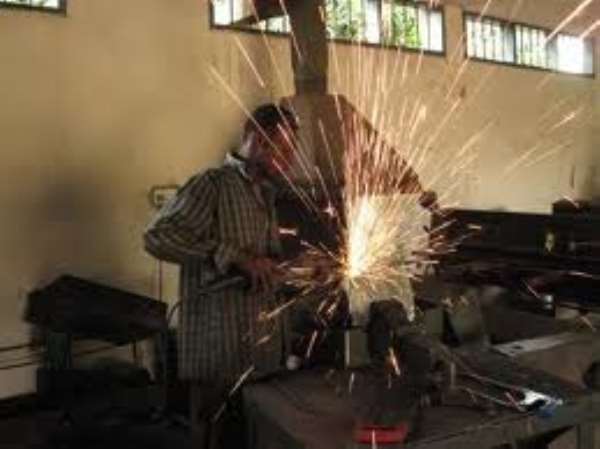 The Ashanti Regional Coordinating Council (RCC) is lending support for an industrial estate project to resettle automobile artisans at Suame Magazine in Kumasi.
The Suame Magazine Industrial Development Organization (SMIDO) is spearheading the initiative to build a modern industrial complex for vehicle repairs and maintenance.
'The engagement with State institutions was one of the conditions by which we needed to convince DANIDA to support the development of the industrial village project', stated Nyaaba-Aweeba Azongo, SMIDO Consultant.
The Danish development agency (DANIDA) has expressed interest to provide technical support for the project, but on condition that government demonstrates commitment to play its role in advancing the project.
Such commitment includes the provision of road infrastructure, electricity, water and security.
The RCC has now proposed the constitution of a seven-member committee to push the agenda forward - members will be drawn from the Kumasi Metropolitan Assembly, the RCC and representatives of the associations at Suame.
Also on the committee is the Chief of Adubinsu-kese, Nana Apeasa II, who is the custodian of 1000 acre land earmarked for the project.
Meanwhile, artisans at Suame and other automobile clusters in Kumasi have started signing up for the SMID Fund, managed by the United Pension Trustee of the Vanguard Assurance Group.
The industrial development fund has been launched as a self-initiative to provide a financial regime towards the development of the industrial complex project.
All mechanical associations and artisans in the congested industrial enclave are to register to secure space on the 1000 acre land for the industrial estate.
Suame Magazine is the single largest informal sector employer in the country, with a population of over 200 thousand.
Story by Kofi Adu Domfeh