Behind-the-scenes diplomacy intensifies for Sir John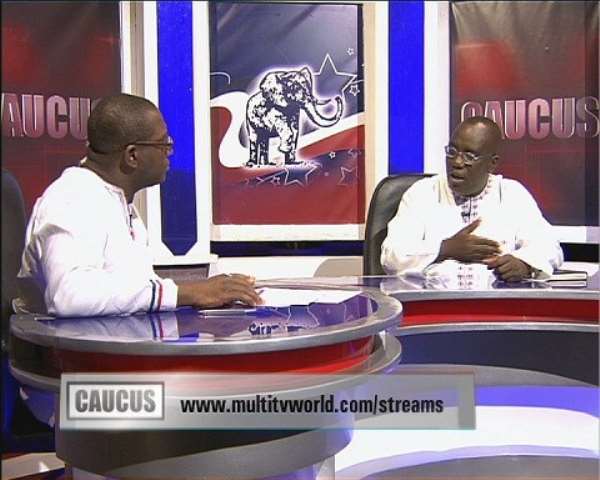 A lawyer has revealed there are behind-the-scenes diplomacy for jail prospects Hopeson Adorye and NPP General Secretary Kwadwo Owusu Afriyie as they faces nine Supreme Court Justices tomorrow to answer charges of contempt.
Samson Lardy Ayenini suggested there is an unimaginable effort to plead the court to deal leniently with the two NPP men, especially 'Sir John'.
A plethora of public sympathy for Sir John has been mounting since the court ordered that they appear before the judges on Wednesday, August 14, 2013.
The appeal to judges to be merciful has cut across political parties. Two lawyers in the NDC legal team, Chris Ackumey and Nana Ato Dadzie together with a former Chief of Staff Alex Segbefia joined the chorus of appeals to the Justices.
In an unprecedented move, the Ashanti women's wing of the NPP had an intercessory prayer of redemption for their beloved General Secretary and compatriot.
Sir John has also appealed to party supporters to remain calm and respect the judges.
But as judgment day dawns, the public appeals have turned into silent diplomacy on behalf of the beleaguered NPP man, Samson Lardy Ayenini told Joy News. It is unknown the particular figures behind this latest attempt.
The Newsfile host says the posture of Sir John is meant to get the court to take judicial notice of his apologetic tone as private appeals intensifies.