Be calm -Sir John advises party supporters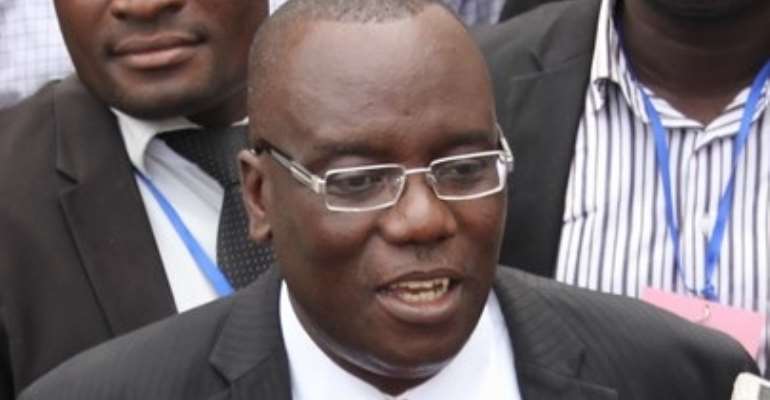 General Secretary of the New Patriotic Party (NPP), Kwadwo Owusu Afriyie, also known as Sir John is entreating party supporters "to allow the process of the law to take its normal course".
He is also calling on all supporters to remain calm and not do anything untoward to disturb the peace of the nation.
He said in a press statement that, 'I have taken notice of the massive show of support from the rank and file of the Great New Patriotic Party across the length and breadth of the country ever since news of my summons to the Supreme Court was published.'
Sir John, together with a member of the party's communication team,
Hopeson Adorye, was formally summoned to appear before the Supreme Court
on Wednesday, August 14, 2013 to answer contempt charges.
Following his summon, the youth wing of the party, the Young Patriots have petitioned the Supreme Court to temper justice with mercy, while supporters and sympathizers in the Ashanti Region are set to hold a night vigil for him as he prepares to appear before the Supreme Court on Wednesday.
However, Sir John implored party supporters to not to interfere with the process of the law.
'As true believers of rule of law and democracy, I urge all to allow the process of the law to take its normal course,' he said.
Mr Owusu Afriyie expressed his appreciation to party supporters for the diverse ways through which they have shown solidarity and support.
He further pleaded with all supporters without accreditation to stay off the court's premises to avoid unnecessary confrontations with the security agencies.
He also urged the party's communicators to be circumspect and respectful in their comments and to observe the guidelines issued by the party to guide communications on the petition.
Graphic.com.gh / Ghana