KWAKU BONSAM 'S NEW FACE… After Plastic Surgery In America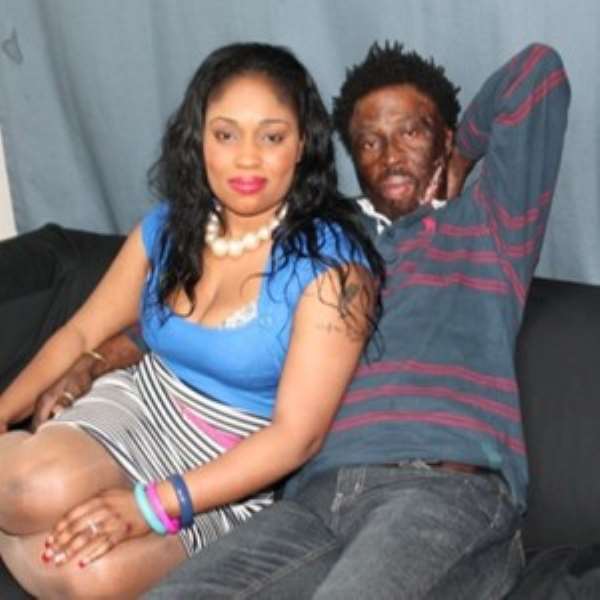 FOR almost a year now, the renowned fetish priest, Kwaku Bonsam, has been absent from Ghana at the time battle for spiritual supremacy amongst pastors and fetish priests in the country are growing intensely high. The dreaded fetish priest was rather cooling off in Bronx, near Manhattan, in New York.
 
Though Kwaku Bonsam made the headlines in one of the best broadsheets in the world, the New York Times, which dedicated substantial space describing his spiritual prowess, what was hidden from the public view was the fact that the fetish priest of the 'Kofi Kofi' Shrine in Ashanti Region was also undergoing plastic surgery in Obama land, to correct the defect on his face.
 
One night in 1992, when he was 19 years and while carrying a lantern near his home, he accidentally walked into the path of an open gas line. The flame triggered an explosion.
Mr. Kwaku Bonsam barely survived. He was released from the hospital with extensive burn scars on his face and torso.
As at the time of filing this report, the New Look Kwaku Bonsah was expected to touch down at the Kotoka International Airport (KIA) at 1pm yesterday.
 
Information gleaned from his public relation outfit in Kumasi indicate that Kwaku Bonsam, whose real name is Stephen Osei Mensah, is back again this time with a bang and is promising Ghanaians, particularly his fans, some spiritual thriller with an international flavour.
 
Nana Kwaku Bonsam, who spoke to The Chronicle from his New York base minutes before enplaning to Ghana, indicated that he had not abandoned his shrine for greener pastures abroad, as was being initially speculated.
 
"I was in the United States to sort out one or two businesses but now I am coming back," the celebrated fetish priest exclaimed.
 
Nana Kwaku Bonsam said he never abandoned duty whilst in the States, as he had been helping people who contacted him for assistance across the European and African continent.
 
Whilst away, Nana Kwaku Bonsam was said to have issued strong warning to Ghanaian-based pastors in the United States who were talking ill about him to be very careful or risk being exposed. It is, however, unclear if the dreaded fetish priest will pick on local spiritual foes.