Govt seeks strategic investors to revive trade fair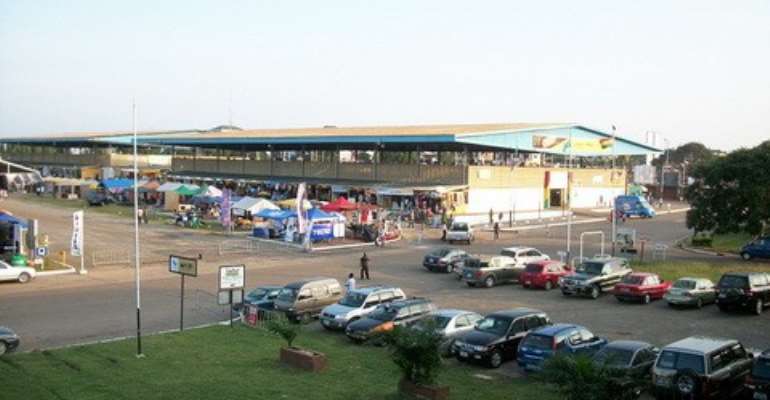 Government is seeking strategic investors, both locally and foreign, to partner it to restore the deteriorating trade fair centre in Accra to its former glory.
According to the Director of Communication at the Ministry of Trade and Industry, Nana Akrasi Sarpong, the move forms part of the government's Public Private Partnership programme.
He was answering questions at a budget advocacy programme organised by the Institute of Financial and Economic Journalists (IFEJ) and supported by Star Ghana.
"While the government awaits the strategic investor, the ministry has secured some US$5 million to kick-start some major rehabilitation works at the site in preparation for the hosting of the next ECOWAS Trade Fair later in the year," he said.
State of Trade Fair Centre
The Ghana Trade Fair Centre, the once magnificent edifice meant to host major local and international fairs has been left to rot, a situation which makes it unattractive and safe to host any major fair or exhibition.
Built some five decades ago, the Centre, which is placed in the care of the Ghana Trade Fair Company under the Ministry of Trade and Industry, was meant to be a site to showcase the works of industrialists in the country as part of efforts to promote made-in-Ghana goods as well as serve as a platform for other countries, mostly from the sub-region to exhibit their products and services to promote the sub regional integration agenda.
State of structures
The roofs of the main two main pavilions (A/B) right after the entrance of the Centre are virtually coming off making it virtually impossible to host any major event, particularly during the rainy season.
Individuals or organisations which intend to use the facilities as they are would have to pay GH¢1,500 per day to use the empty stuff place which has no rest rooms because the old structures to be washrooms are in a sorry-state.
Again, the wooden structures erected around those two pavilions to accommodate mainly small exhibitors such as traders in handicraft and members of the National Board for Small Scale Industries (NBSSI) are also rotting off because of lack of painting to hold the structures together and prevent the attacks of termites among other things.
To the left after entering from the main gate, a new pavilion still under construction which was meant to be used as an ICT Centre has been permanently converted into a mini supermarket owned by a company by name Rice and Sugar.
Nana Sarpong said the ministry recognized the importance of the trade fair center and was doing all things possible to ensure that the center was restored to its former state.