Government Of Ghana Scholarships Abroad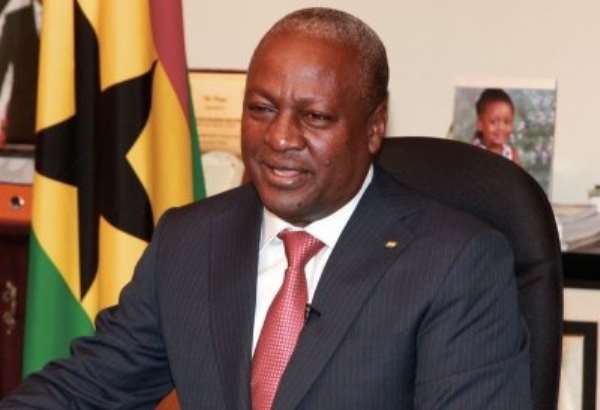 President John Dramani Mahama Of Ghana
Many a times we have been told that the future of any group of people, depends on its youth. It is with a said heart that I write what I'm writing. Several Ghanaian students on scholarship abroad have been left to starve to death in many parts of the world! Yes, again. This is not the first time you've heard about this in the past months, right? It is still happening.
I'm sure most Ghanaians are aware of the fact that a lot of students who go on scholarship abroad fail to return home to serve the country. You want to know why? It's not simply because these guys are not patriotic. They are always reasons. They have been have been disappointed, and continue to be disappointed by their own government on a daily basis. Imagine been sent to a foreign land, where the only thing you're allowed to do is to study, and your only income is the monthly stipends that is to be paid by our Scholarship Secretariat. If the stipends are not paid, what do you eat? How do you bathe? What becomes of you?
Workers are fighting day in day out for an improvement in their salaries and other conditions of service. Students in and out of the country know that might be their fate too when they finally start working. And our politicians always want to be more intelligent than all of us all. Why wouldn't our professionals keep migrating to other countries? Why wouldn't scholarships students refuse to return home after they complete their studies? Why would anyone intentionally move from frying pan into fire? You must either be very dumb or be very smart to do that!
Even after the President of the Republic of Ghana, H.E John Dramani Mahama, has directed that all debts to students abroad be settled, weeks and more weeks have passed and not one single pesewa has been sent to anyone! Some have graduated and there's no money to buy the airline ticket for them to return home! Others, having gone through the same problem for months, if not years, are on holidays, and they don't have any money to eat, let alone, rest and prepare for the next academic year! How are they supposed to be able to study anything if they own government is treating them like this? At times, it's even hard to buy toiletries! Imagine the image the world will have of Ghanaians: hungry and unkept may soon become synonymous to being Ghanaian.
I rest my case. Now you know what is happening. In the future, or maybe now, you'd understand why we have some of the problems we're having now as a country.
God bless our homeland Ghana!
Yawa K. Dogwood.
[email protected]