Prayer is better than taking alcohol - Fred Oware backs NPP women's All-Night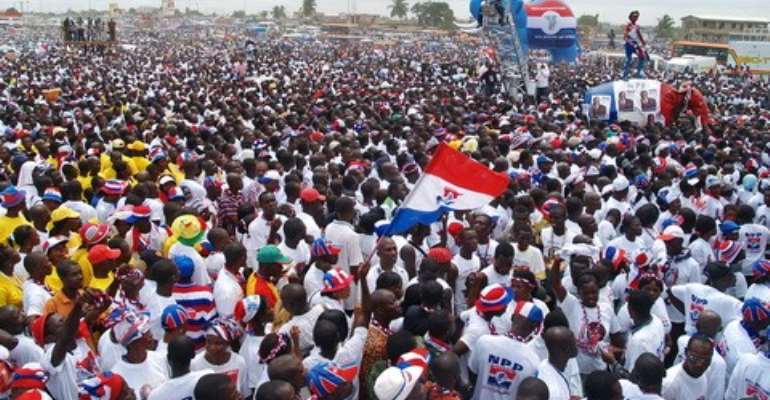 A national vice chair of the opposition NPP Fred Oware has backed a night of intercessory prayer for embattled General Secretary of the party, Kwadwo Owusu Afriyie and a party communicator Hopeson Adorye as they prepare to face the 'awesome powers' of the Supreme Court on Wednesday on charges of contempt.
The prayer session, according to regional party executives is to seek God's intervention for their General Secretary.
Sir John as he is popularly called and party communicator Hopeson Adorye have been summoned before the Supreme Court over alleged contemptuous comments about the Election Petition pending before the nine Supreme Court justices.
The women's wing of the Ashanti Regional NPP believe that it will take divine intervention to rescue the embattled NPP duo from the jaws of jail.
A prelude to Tuesday's All-night service occurred in Accra, after scores of NPP supporters this morning converged at the party's headquarters at Asylum Down to show solidarity to the party scribe.
Some of the about 100 young people showed up in black and red attires. They appealed to the Supreme Court Judges to temper justice with mercy, and not jail their General Secretary.
Speaking on Joy News, the National Vice chair of the NPP Fred Oware backed the intercessory program suggesting it is better for the women to pray than to drink alcohol or engage in destructive tendencies.
"We give the various groupings our blessing for doing what they are doing. It is good for them to resort to prayer rather than perhaps getting themselves immersed in alcohol and misconducting themselves", he said
The ongoing Election Petition against the 2012 elections is spearheaded by leading members of the opposition New Patriotic Party (NPP). The party is insisting that the elections were fraught with a pervasive pattern of irregularities which eventually affected the results and an illegal winner declared.