Samsung expands into Africa's healthcare sector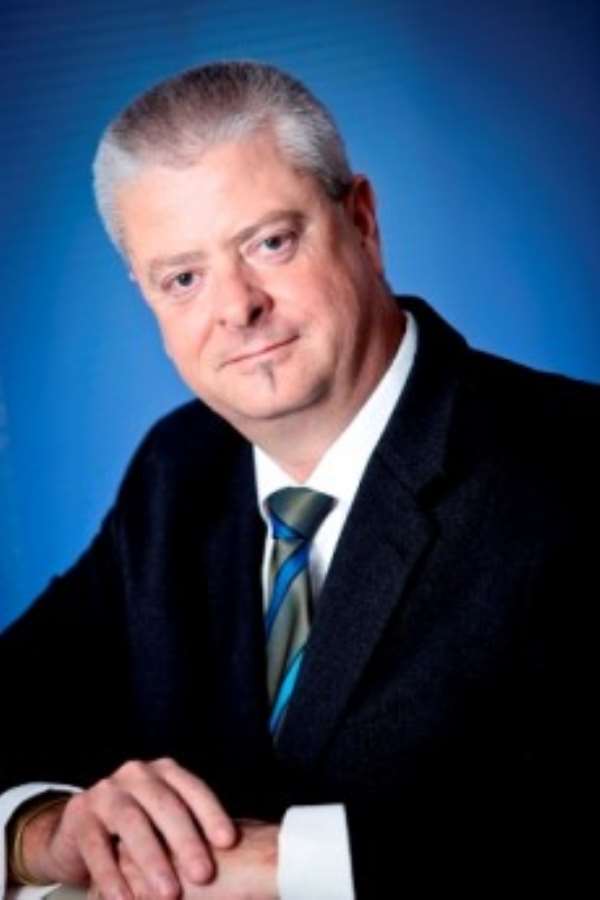 Thierry Boulanger, Director of IT and B2B Solutions at Samsung Electronics Africa
Samsung Electronics Africa has officially announced its expansion into the healthcare sector with the addition of Samsung Health & Medical Equipment.
By expanding its presence in the medical equipment industry, Samsung aims to become a global healthcare leader by bringing together its expertise in electronics and IT technologies for an improved and more complete healthcare experience.
"We bring a wealth of knowledge and experience to Samsung Health & Medical Equipment and we are committed to delivering a better and more complete healthcare experience to medical practitioners and patients," said Thierry Boulanger, Director of IT and B2B Solutions at Samsung Electronics Africa.
He added: "Our objective, as a world technology leader, is to equip healthcare providers with the tools they require to offer patients the best possible care. Our continued interest and investment in the healthcare sector will assist us in reaching our overall global growth goals and our 2020 vision."
Globally, Samsung has been recognised as the most efficient in the chip, video imaging and mobile device markets. Coupled with its experience in robotics, the company has utilised these strengths to develop technology that has definition capabilities that are advanced enough to undertake and manage remote diagnostics.
"The combination of Samsung's unparalleled image processing and IT technologies with industry-leading medical equipment will serve as the foundation for continuing innovation in medical technology," said Boulanger.
He said by upholding customer values as its top priority, Samsung Health & Medical Equipment will support fast, easy and accurate diagnosis through superior technologies and products.
The Samsung Health & Medical range will incorporate digital radiography, in-vitro diagnostics and ultrasound.
"The products within the three categories have digital capabilities that enable the results to be immediately transmitted to a specified location, anywhere in the world. This is extremely important in the African context as it allows residents living in remote areas in Africa to visit a mobile telemedicine clinic and have their medical images examined by specialists anywhere around the globe," adds Boulanger.
There are also various models available in each of the product ranges. The digital radiology equipment includes ceiling mounted, free standing and mobile versions for use in a number of locations. The ultrasound equipment is ideal for use in obstetrics, gynaecology, cardiology and general surgery practises while the in-vitro clinical chemistry blood analysers provide accurate test results in just seven minutes. This is a benefit, not only for urban clinics, but more importantly for busy mobile rural clinics where patient traffic may be considerably higher.
"We have appointed dedicated resources to head up our Healthcare division. We are currently in the process of seeking specialised distributors with unique and specialised skills, in terms of service management and diagnostics, to ensure we can successfully bring these solutions to the African market," Boulanger points out.
"Samsung prides itself on developing and pushing the boundaries of innovative technology. The response we have received from private hospitals, clinics, doctors and blood analysis laboratories indicate the need for these solutions. In addition, as governments throughout Africa continue to focus on improving the healthcare sector, there is likely to be a growing need for reliable and mobile diagnostic equipment.
Boulanger said the ability to share the Samsung range of healthcare products with the African market further fulfils its mission statement to bring 'Built For Africa' technology to the fore in its efforts to change the world and improve the quality of people's lives.
Samsung Electronics Co. Ltd. is a global leader in technology, transforming the world with its brands of televisions, smartphones, personal computers, printers, cameras, home appliances, LTE systems, medical devices, semiconductors and LED solutions.
The company employs 236,000 people across 79 countries with annual sales of US$187.8 billion. To discover more, please visit www.samsung.com