Atubiga Threatens To Sue Supreme Court If......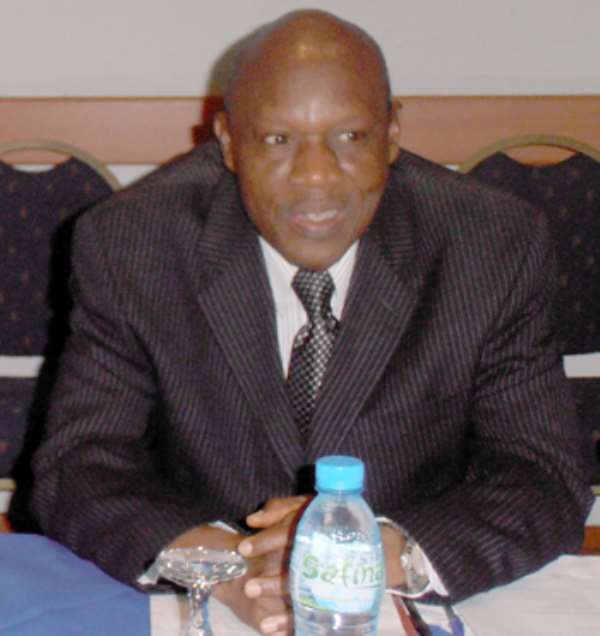 Justice William Atuguba
A member of the National Democratic Congress' (NDC) communications team, Stephen Atubiga has cautioned the Supreme Court hearing the 2012 Election Petition case not to hesitate to gaol any person guilty of contempt.
According to him, the Supreme Court should not temper justice with mercy as some political analysts have begun pontification.
He insists any person found culpable of contempt must be punished to show fairness.
The NDC Communicator was recently sentenced to three days' imprisonment for his criminal contemptuous statement; and moments after his release, pledged to embark on a campaign to promote peace before and after the final verdict of the election petition.
'We (Political analysts) have been warned by the Supreme Court that, from the President down to the bottom everyone should be cautious on how they comment on the election petition case. They (Judges) are now the fathers of the land (Ghana).
'I have been a victim, so I want whoever, whether you are a President or party executive when found guilty to face the law,' he said.
The General Secretary of the opposition New Patriotic Party, Mr. Kwadwo Owusu Afriyie and a Communications team member of the party, Hopeson Adroye have been asked to appear before the Supreme Court to answer contempt of court charges cited against them.
The NPP duo are to appear before the Court on August 14, 2013, to defend comments they allegedly made considered to scandalize the court and 'lower its authority and credibility in the eyes of the general public'.
He has threatened to sue the court for violating his rights if the punishment he suffered is not meted out to the NPP's Chief Scribe and communications team member.
'I will protest and if notbelieve me after this case there will be law suit. People will sue for their rights having been violated, I will sue. I wouldn't mind if the president is cited for contempt and faces incarceration, he (President) is not above the law as well' he noted.
Atubiga who describes himself as 'senior ex-convict' on Adom FM kicked against religious leader who might pray the Supreme Court to treat the two with kid's glooves.
'I am pleading with the peace council and people who matters that, whether the person found guilty is a party secretary, a Muslim or just a mere supporter, nobody should plead for anybody. The Supreme Court has already cautioned against contemptuous utterances. I want everybody to go through what we (Atubiga, Ken Kuranchie and Sammy Awuku) went through.
'Anyone cited for any irresponsible statement that will bring the image of the Supreme Court to disrepute must face the same punishment. Nobody is above the law including the president' he stated.