Ghana: Broke Or Challenged?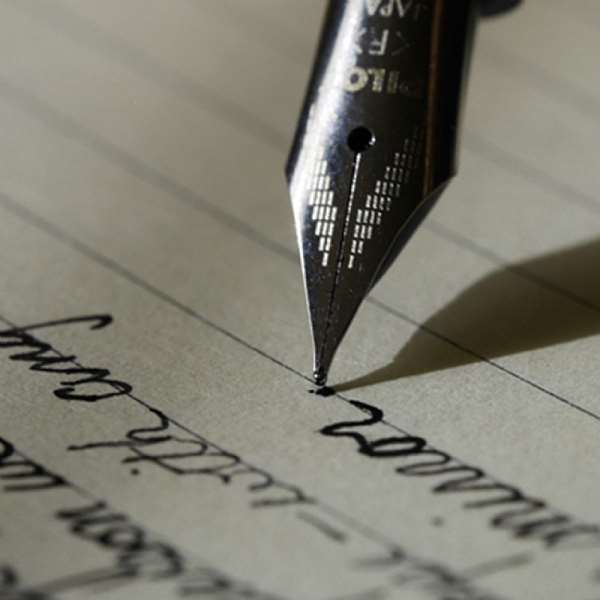 By I. K. Gyasi
The opposition New Patriotic Party (NPP) says that the country is broke or 'in tatters', as they put it.
Mr. Seth Terkper, the Minister of Finance, disagrees, saying that far from the country being in tatters economically, we are dealing with temporary challenges.
Is it a case of the NPP and the Minister of Finance engaging in more political talk?  Who is lying and who is telling the truth?
Well, the last time I wrote an examination in Economics and managed a Pass in the subject, was way back in January 1960, when I entered for the University of London GCE Advanced Level examination in History, Economics and British Constitution.
What I mean to say is that, when it comes to matters of complicated economics, I am way out of my depth and, consequently, not competent enough to make a useful and meaningful contribution.
However, I know that the overwhelming majority of Ghanaians (yours truly included) are going through extremely hard times. Is there anyone bold and sincere enough to challenge this fact?
If the NPP says that the country is economically 'in tatters', what is the evidence? Apparently, there is no money to pay the subsidies or grants required to run state-established special schools, such as those for the deaf, the blind, and the intellectually-challenged.
We have recently heard cries for help from the Osu Children's Home and similar state-run homes across the country, because, for nearly eight months, not a pesewa in grants has gone to them.
Government subsidies, which should go to the Senior High Schools, are still being awaited. Not too long ago, the news received was that boarding subsidies have not gone to schools in the Northern, Upper West, and Upper East regions and in some parts of the Volta and Brong Ahafo regions.
The headmasters and headmistresses of those regions made it clear that they had piled up debts and might be forced to close down and their schools.
University lecturers of the University Teachers Association (UTAG) had to threaten a strike action before getting paid for some areas. They are still talking of payment of book and research allowances. Not to be out-done, university administrations are also up in arms.
Teacher-trainees used to receive allowances. Now, if the new directive is implemented, only those trainees currently in school will continue to receive allowances. Those to be newly-admitted from the 2013/2014 Academic Year will not receive any allowances.
The rationalisation made by Mr. Samuel Okudzeto-Ablakwa, Deputy Minister of Education in charge of Higher Education, is that the new policy will make it possible for the Colleges of Education to admit more students than before, since the quota bar will have been removed.
He also stated that it was perfectly fair, since those who gain admission to the universities do not draw any allowances. That was the rationalisation for you.
The desperation in which the government finds itself is evidenced by taxes on such items as condoms, cutlasses, fishing nets, out-board motors, etc.
The talk tax has been increased. Other service taxes have either been increased, or newly imposed. The utilities, that is, water and electrically, are putting pressure on the government to allow them increase their charges. What further evidence do we need that Ghana is in big, deep trouble?
But, we have got to the point where the country has to declare bankruptcy and go into receivership?  I do not believe it, even in spite of reports, of a disturbing fall in export prices for our commodities.
When the Finance Minister talks of challenges, I pray there is some truth in what he says. The big challenge is NOT that the sources of government revenue have dried up.
The big challenges is that those appointed or elected (or both) to manage the affairs of the country seem to have so anaesthetised their conscience that they suffer from a case of moral numbness.
It is this case of moral numbness that makes it possible for them to create gigantic, gargantuan and unprecedented schemes that enable them to loot and share the financial and material resources of the state.  (Apologies to Mr. Justice Dotse of the Supreme Court of Ghana.)
These persons and their hangers-on and associates in crime want to be seen as society's moral leading lights. They are not. On the contrary, they are the ones impoverishing the state.
Nothing happens to them by way of legal sanctions, because they control the very apparatus that sets legal action in motion. They are the untouchables in society.
Moreover, either the controls for preventing the crime of embezzlement and fraud are weak, or practically non-existent. With really no effective body or instrument to check the looting, crooks get away with what they loot.
After all, the Auditor-General tells us about the money that has been squandered, paradoxically, a lot of money is also paid to private auditing firms to do a forensic audit to tell us that our taxes and other revenues have been made use of by other people.
By the time reports from the Auditor-General and these other private companies are published or sent to Parliament, the culprits may have died, left the country, squandered the loot, or so compromised those in authority that prosecution is impossible.
Reports on the operation of the Ghana Youth Employment and Entrepreneurial Development Agency (GYEEDA) show how morally numb people in positions of responsibility can be.
Even more seriously, these reports (Abuga Pele, National Security, joint Joy FM and Manasseh Awuni Azure, and Afriyie Ankrah) are like the hangman's  rope, slowly squeezing the moral life, if not the political life, of President Mahama out of him.
How will he eventually deal with the reported cases of embezzlement and other acts of malfeasance raised in these reports? When will he act?
Apart from the plain stealing, money is also lost through putting square pegs in round holes. How do you appoint a person to be in charge of an institution's finances when he knows nothing about the job? Cronyism, bribery and considerations of party loyalty all ensure that money will be lost through sheer incompetence.
Over the years, the arbitrary use of state power has also contributed to the dissipation of public funds. It is obvious, as has been pointed out by the Auditor-General, that some of the so-called judgment debts could have been avoided. Think of the large number of undefended actions brought against various central governments or agencies of central government.
Ghana is not broke or 'in tatters' as the NPP puts it. If only the government and its agencies would cure themselves of that moral numbness, and would also take care to appoint competent staff, all would be well. By the way, how does Mr. Terkper hope to collect new taxes when he cannot collect the old?