West African Business Expo opens in September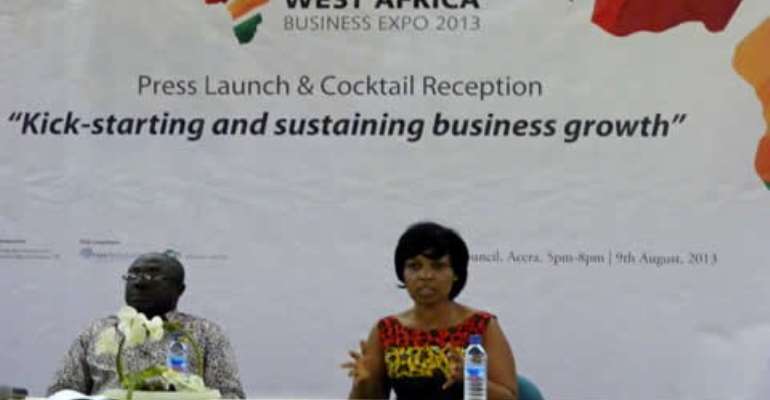 The maiden edition of the West African Business Expo, which is aimed at creating a platform for businesses and individuals to access information on ways to better manage their investments, comes off on September 5 and 6 at the Accra International Conference Centre.
At a media launch of the expo on Friday August 9, organisers stated that their overriding objective is to drive growth in Ghana's private sector by bringing together key industry players across a wide spectrum of the business environment in a bid to build networks and foster co-operation among participants.
The West Africa Business Expo 2013, which is themed "Kick starting and sustaining business growth", will see banks, insurance companies, venture capital groups as well as institutions in the public sector such as the Registrar General's Department, Ministry of Trade and Industry among others on exhibition.
"It doesn't matter where you are, or what you are doing or what you want to do in business. The most important thing is coming to the event…where we will have an array of services and information for you to access", stated Harriet Adabla, CEO of Hak Solutions - one of the organizers of the event.
Also, the Nigerian High Commission and the Togolese Embassy will be present at the event to offer participants information on viable business opportunities in their respective countries.
Speaking at the launch of the expo on Friday, Acting Director of Communications and Public Affairs at the Ministry of Trade and Industry, Nana Akrasi Sarpong, underscored the initiative and affirmed the Ministry's support for the expo.
He noted that such events have become a key meeting point for businesses the world over and serve as a catalyst for business growth. He, therefore, urged the business community in Ghana to embrace and support it.
The event, which is also made possible by Geovision is the first of its kind in West Africa.