More households to benefit from LEAP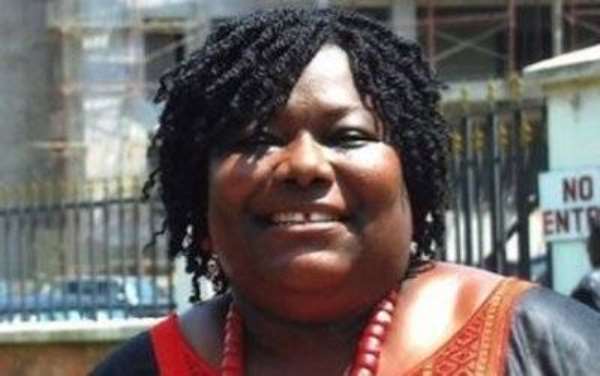 Nana Oye Lithur new
Nana Oye Lithur Accra, Aug. 9, GNA-Nana Oye Lithur, the Minister of Children, Gender and Social Protection, says the government plans to increase to 150, 000, households benefiting from the Livelihood Empowerment Against Poverty (LEAP) programme by July 2014.
 
She said for this year, the government had earmarked GHC30 million for the programme, which had so far benefited 71, 000 households.
 
Nana Oye Lithur said this during a courtesy call on her by Mrs Rosine Amane Baiwong Djibergui, Chadian Minister of Social Affairs, National Solidarity and Family.
 
She is in Accra attending a conference on Youth Development organised by the Youth Bridge Foundation, a local non-governmental organisation.
 
Nana Oye Lithur said Ghana had about 30 social intervention programmes with LEAP being one of the most vibrant as more people were benefiting from it.
 
She recalled her engagement with fellow ministers from Senegal, Ivory Coast and Burkina Faso in an effort to foster unity among ECOWAS ministers on how to address issues militating against the welfare of people in the sub region.
 
Nana Oye Lithur appealed to Mrs Djibergui to join forces with fellow ministers in West Africa to fight for the well-being of the people on the continent even though Chad might not be classified as a West African country.
 
Mrs Djibergui lauded Ghana for empowering women and said Chad also had a similar poverty alleviation programme in place with the difference being that the money given out came with interest at a very low rate.
 
She said the money was given to only people who for some reasons could not secure loans from the banks or had suffered from some natural disasters such as floods or fire outbreaks.
 
GNA