Yendi NCCE Director recommends peace amongst faiths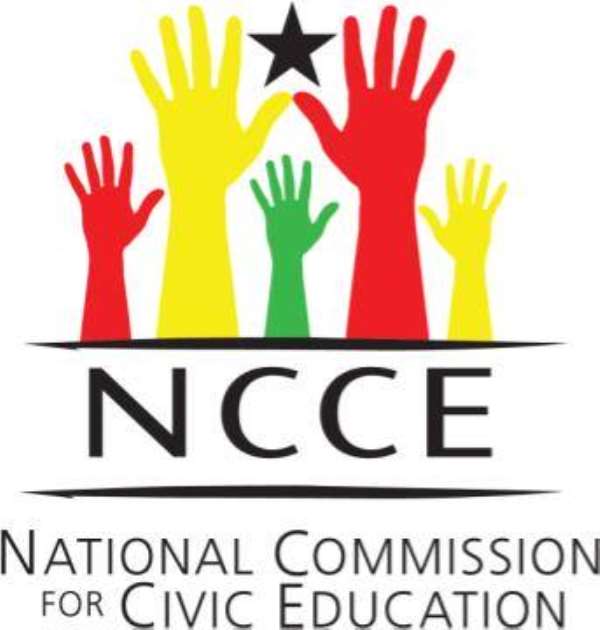 NCCE Logo new
Yendi (NR) Aug.11, GNA - Alhaji Alhassan Iddi Sulemana, Yendi Municipal Director of National Commission for Civic Education (NCCE), has called on the religious community to ensure the peaceful co-existence of Ghanaians after the Supreme Court verdict on the election petition.
Addressing the Yendi congregation of the Yendi Seventh Day Adventist (SDA) Church, in the Northern Region, he said the petition is part of the democratic process Ghanaians agreed to when on April 28, 1992, they overwhelmingly endorsed the current Constitution.
Alhaji Sulemana said as a constitutional democratic state, Ghana achieved an enviable image when the Fourth Republic became operational in 1993.
He said the 1992 Constitution promotes the rule of law and the institutions of state like the Judiciary has been mandated to enforce that, hence the election petition.
Alhaji Sulemana therefore said the ruling by the court on the 2012 election petition brought before it by the New Patriotic Party, challenging the declaration of Mr John Dramani Mahama of the ruling National Democratic Congress as President is the litmus test of Ghanaians to resolve to uphold the principles and practice of democracy.
He appealed to the citizenry never to do anything that would disturb the stability the country is currently enjoying which makes Ghana the envy of its contemporaries.
Alhaji Sulemana urged Christians and Muslims to preach peace to their congregation.
Elder Salamatu Mama Abebe, of the SDA Church said on every Sabbath the congregation pray for peace particularly to the judges, petitioners, respondents, party supporters, the security agencies and Ghanaians in general for God to touch their hearts for peace to prevail after the Supreme Court judgment.
She said the church has also been fasting and praying against the fire outbreaks in markets across the nation.
GNA