Kufuor in Mali for election run-off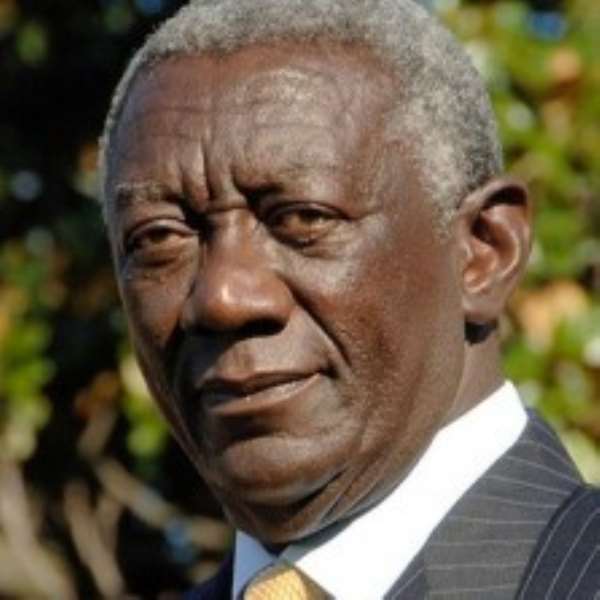 Former President John Agyekum Kufuor is in Bamako, Mali, for the Presidential elections run-off.
He is leading a 240-member Observer Mission of the Economic Community of West African States (ECOWS) for the elections in Mali.
Mr. Ibrahim Boubacar Keita, who at various times has been Prime Minister, Foreign Minister and Speaker of Parliament, and Mr. SoumaoilaCisse, Former Minister,Finance of Finance are contesting the polls after they emerged top runners from a field of 27 in the main poll held about two weeks.
Neither of them was able to achieve the required 50 per cent plus One vote to enable them win at the first instance.
Mr. Keita polled 39.8 per cebt of the votes and Mr. Keita had 19.7%.
According to Mr Frank Agyekum, at separate meetings with the two, Former President Kufuor impressed upon them the need to run a clean race and be prepared to submit themselves to the laws of the land should any dispute arise.
He asked them to put the good of the country above their individual aspirations and to counsel their supporters to remain calm even in defeat.
Both Mr. Keita and Mr. Ciesse assured him that they will abide by the rules and ensure the success of the elections.
Mali is coming from a period of upheaval during which the military overthrew the government and insurgents from the north ransacked some of its important historical monuments.
The first round of the elections, which was also observed by President Kufuor and his ECOWAS team, was acknowledged as 'free and fair' by international observers.