Nana Akufo Addo Trial Test To The Laws (JUDGES) In Ghana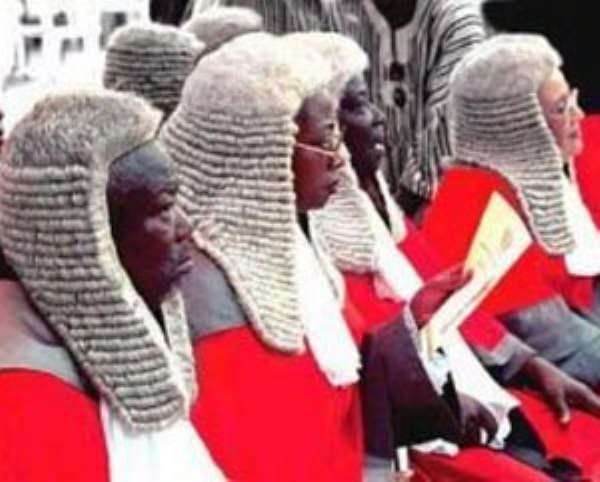 The NPP presidential candidate for 2012 elections and formal Attorney General of Ghana, has put a test before the Lords (Judges) of the Republic of Ghana
The true statesman who has proven to the entire Ghanaians and the world at large of how democratic he is , Nana Akufo Addo is truly a man of justice , he believes in the judicial service .
After the 2012 general elections, it was alleged that , gargantuan electoral violations and malpractices occurred. In other to challenge this violations and malpractices, Nana Akufo Addo entrusted this in the Laws of Ghana (Judges) than violence.
From the citizens of Ghana and the world, all they are waiting and watching is for the Judges to execute a TEST given to them by the petitioners.
31 years ago 3 judges and an army officer (Mrs. Justice Cecilia Koranteng-Addow, Mr. Justice Kwadwo Agyei Agyepong, Justice Fred Poku Sarkodie and Major Rtd. Sam Acquah.) were callously killed on the orders of Captain Kojo Tsikata, Tsatsu Tsikata and Joachim Armatey Quaye in June 1982. Prior to that, Tsatsu Tsikata, who was counsel to Ex President Rawlings during the failed May 1979 uprising assisted soldiers led by the late Lt commander Apaloo and shot dead Lt Colonel Enninful ,who was the presiding judge at the trial.
A test to the judicial service of Ghana to prove their credibility.
<<>>>
By
Nana Asem Bi Nti
[email protected]