Use internet to better yourselves; Second lady tells teachers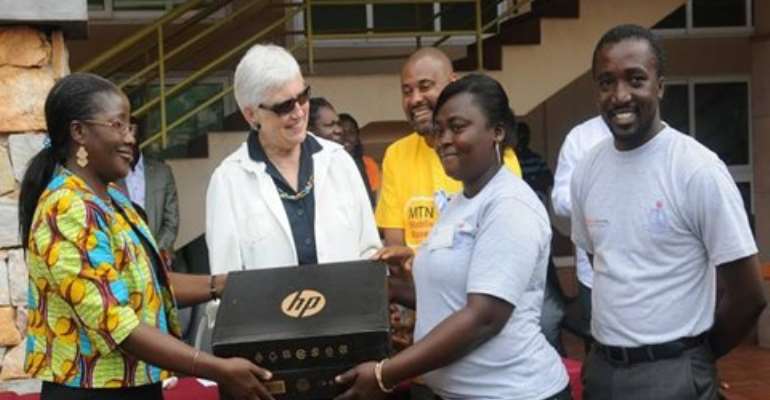 The Second Lady, Mrs. Matilda Amissah-Arthur, has charged teachers across the country to use the internet to better their professional skills.
She says the internet provides a huge opportunity for teachers at all levels to build their capacity and confidence.
Mrs. Amissah-Arthur made this remark at the close of a week-long training workshop organised for some selected teachers drawn from the various districts of the Eastern Region.
The workshop dubbed "iTEACH" is aimed at equipping teachers to better understand and appreciate the role of ICT in education.
iTeach is a DreamOval Foundation initiative supported by Ghana National Association of Teachers (GNAT) to provide free basic ICT training.
The workshop is also expected to encourage teachers to reflect on and make decisions about their own ICT development needs and integrate them in their teaching and learning experience.
The Second Lady entreated the participants to share the knowledge they have acquired and consciously make the effort to make it translate in the way they teach.
In all, a total of 100 teachers from both primary and basic levels were selected to be part of the programme.