SIC Board Loses 6 Members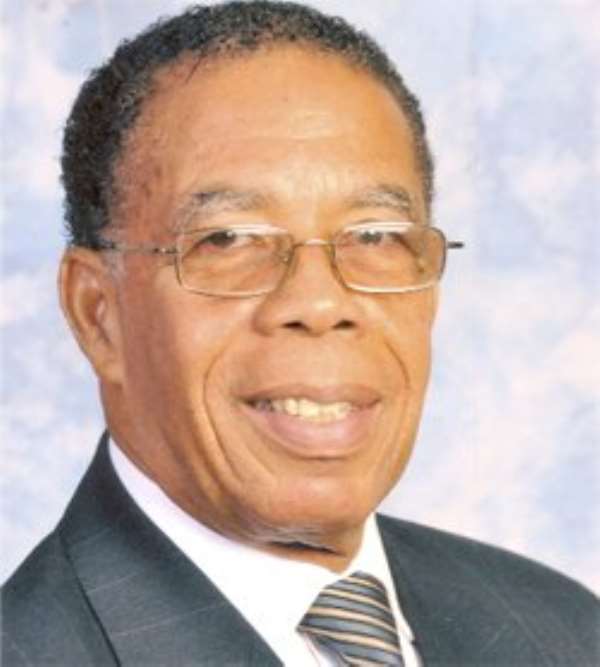 Max Cobbina
The recent agitation by union workers of SIC Insurance for the company's board chairman to step down has achieved result.
Chairman of SIC Insurance, Max Cobbina and five other board members stepped down at the company's Annual General Meeting (AGM) held in Accra.
Other directors, who declared their decision recently included TOR boss, Ato Ampiah, Kingsley Awuah-Darko, Yvonne Osei Tutu, Dr. Vitus Anaab-Bisi and Dr Kofi Amoah.
In the case of Dr. Kofi Amoah, he retained his position on the board because he is the largest individual shareholder in SIC Insurance. Additionally, a request was made by some of the shareholders to have him represent their interest on the board.
This has reduced to three the number of members who are currently serving on the board, which used to have nine members, including Doris Awo Nkani, the MD.
SIC Insurance Company Limited is one of the oldest non-life (general business) insurance companies in Ghana.
Established as a corporate body by L.I. 424 of 1964 with an initial paid-up capital of GH¢1 million, it was converted from a corporation into a public limited liability company on August 28, 1995. Renamed State Insurance Company of Ghana Limited, it currently has a paid up capital of GH¢25 million.
In 2007, the sole shareholder offered 60 percent of the company's shares to the Ghanaian public by listing on the GSE.  This was oversubscribed by 97 percent. The government of Ghana however retained 40 percent equity share.
The company witnessed a widening of its premium debtors accounts from GH¢33.2 million in 2009 to GH¢37.9 million in 2010 and GH¢39.4 million in year 2011.
The board therefore wrote off an amount of GH¢19.7 million from the stock of its premium debtors in consultation with the National Insurance Commission (NIC) in 2012.
This was because of a new credit guideline that required insurance companies to write off all outstanding premiums that have been existence for more than a year.
 A business desk report