Picture of the week: "Uneasy lies the hands that hold the flag"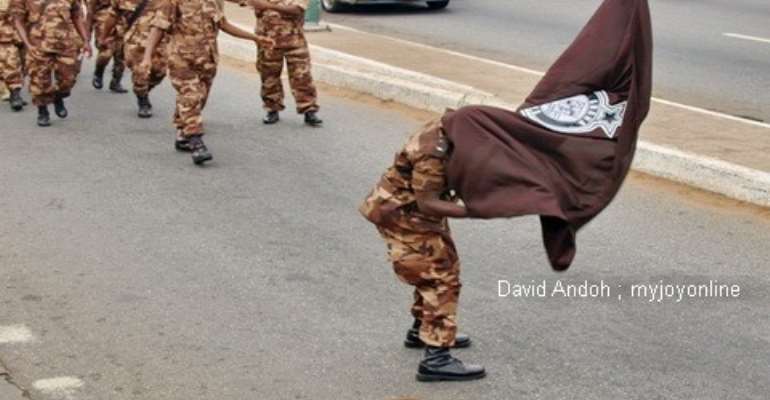 This week, various divisions of the Security services, marched through some principal streets of Accra.
It was to demonstrate their preparedness to deal with miscreants who decide to take the law into their own hands after the court rules on on Ghana's controversial election petition.
But it appears, dealing with the flag of the Prison service may be a handful already.