Super 15 rugby could welcome Argentina, Japan teams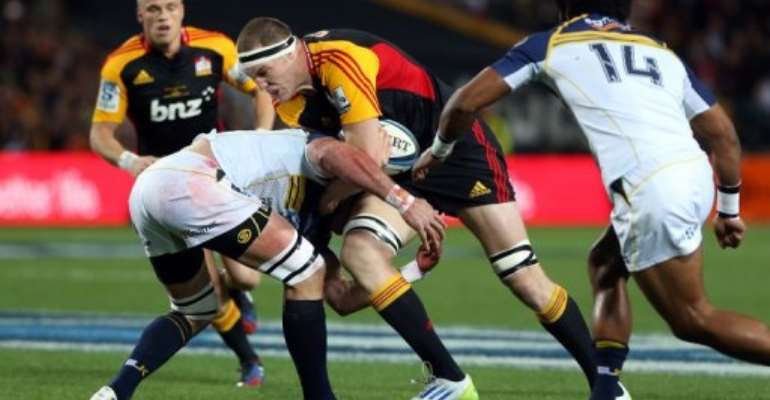 SYDNEY, New South Wales (AFP) - The Super Rugby series could be expanded to an 18-team competition in 2016 with the possibility of including sides from Argentina and Japan, The Australian newspaper reported on Friday.
The three SANZAR countries -- South Africa, New Zealand and Australia who each currently provide five teams -- are discussing potential models for the competition, the paper quoted the Australian Rugby Union as saying.
The beginning of a new broadcast agreement in 2016 will give SANZAR the chance to expand the competition for the third time in 10 years, the paper said.
But South Africa's desire to field six teams could result in an 18-team competition to maintain the three conferences, it added.
It is unlikely Australia or New Zealand would have the depth to field another team but teams from Argentina, Japan or the United States could play in the Australian and New Zealand conferences to even up the numbers, The Australian said.
"There is some demand to have six South African teams beyond 2016. If Super Rugby was to go to Super 17 or 18, that's one model we are looking at," ARU chief executive Bill Pulver was quoted by the newspaper as saying.
"There are some other models that include different structures from the African side and the Australasian side.
"They are still in development. No decisions have been made. We are targeting to have a clear decision on that by the end of the year."
Argentina already compete with the three SANZAR nations in the Rugby Championship, which was effectively an expansion of the Tri Nations.
Pulver said it was possible that the Australian conference would consider foreign expansion teams.
"The advent of Super Rugby over the last 18 years has been a wonderful development for rugby in the southern hemisphere. We want to keep improving it," he said.
"One of the options we are looking at is what is the perfect mix of teams and countries being represented.
"Part of that clearly is Argentina, who have been a wonderful addition to the Rugby Championship. They would be very enthusiastic about finding a way of getting into Super Rugby."
This season's Rugby Championship kicks off on August 17 when the Wallabies host the All Blacks in Sydney and South Africa face Argentina in Bloemfontein.