Dispense justice without fear - Chief Imam implores SC judges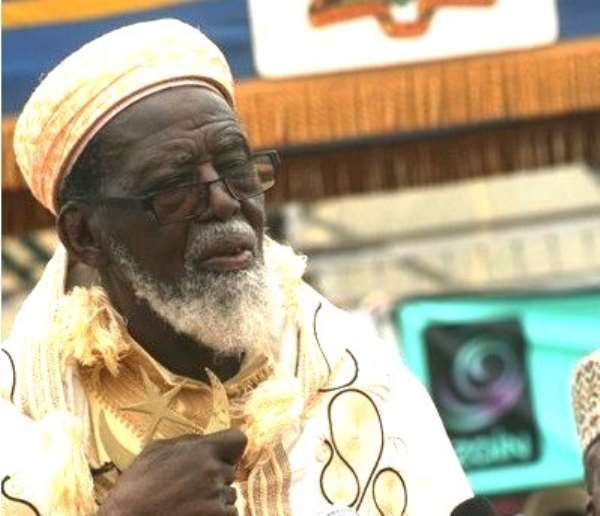 The National Chief Imam, Sheikh Osman Nuhu Sharubutu has called on the Supreme Court judges hearing the election petition to dispense justice without fear since it is the only way that peace can be sustained in the country.

'We cannot only cry and chant for peace without calling for justice. Justice is the only essential tool that can sustain the prevailing peace in our country,' he said.
Making the call at the Eid-ul-Fitri celebrations in Accra, Sheikh Nuhu Sharubutu noted that the clear manifestation of the rule of law was when justice was dispensed without fear or favour.
He noted that as was done ahead of the 2012 general elections, Muslims as well as the Ghanaian community at large should pray and keep calm as they await the verdict of the Supreme Court.
'Before the 2012 general election, we cried before Allah to make a choice for us without any bloodshed, we prayed for peace before, during and after the election. Yes, our prayer was answered and there was no bloodshed, no blows on the street and no insult but the dispute rather in court.'
'Fellow Ghanaians, let us all be calm and kneel before Almighty Allah again as we did in 2012 for peace after the final verdict at the Supreme Court and as we are waiting for the verdict we should try to make up our minds to accepting whatever comes out of the court and also know that Ghana is first always before anything else,' he counseled.
Sheikh Sharubutu further called on Muslims to contribute to the consolidation of democracy and good governance by abiding by the teachings of Islam and by upholding the principles and tenets of the religion.
He also called on the Muslim community and Ghanaians at large to demonstrate love, care, honesty and integrity. He implored leaders and all those occupying positions of trust to be servants of the people.
By Jasmine Arku/graphic.com.gh/Ghana