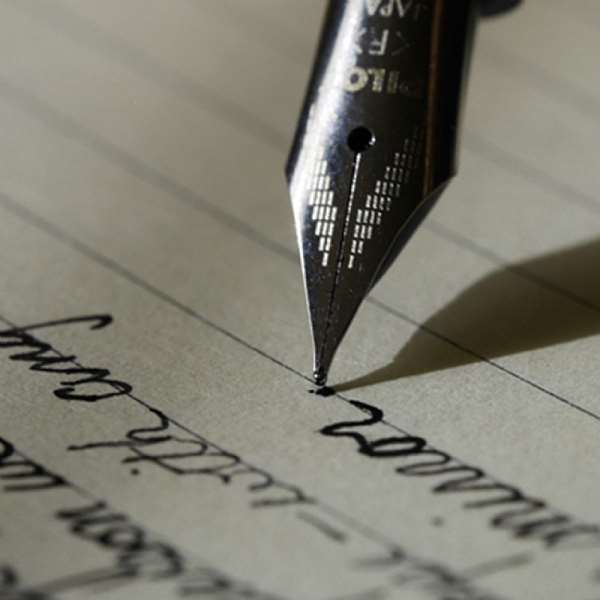 Teye Wayo sat in his lazy chair after taking his supper. It was nearly 7pm and yet it looked like mid night. He gazed into the sky and attempted counting the stars, may be that could bring him some luck. He had some domestic matters to resolve and went into deep thought very oblivious of his small transistor radio blaring out some music. He was in a village called Teye Kwasikope in the Shai Osudoku District of Greater Accra. Out of the radio he heard a name announced. It was a female's and he listened attentively and heard her voice. It was late news time and the lady in question was a director in one of the banks. Teye gave a low sigh and shook his head. He cast his mind back to those days when they were both school mates in the middle school in the next town called Osuwem.
She depended on him to teach her mathematics and science. In fact he was nicknamed Doctor by his mates because he always excelled in the maths and sciences. And that attracted many friends to him especially the ladies. One was this director of finance in a big bank in the city who was been interviewed on women's role in society. He felt proud in teaching his weaker mates and did it to the admiration of all. This continued until their final exams came and they all wrote their papers.
Teye Wayo had an ambition to become the first medical doctor from the village. He dreamt of travelling abroad for his further studies in medicine and coming home with a brand new car and lots of gifts to lift up the image of his poor parents. In fact he had in mind to buy his old man a tractor. He also dreamt of marrying this lady talking in the radio. The results came and he was among the best students in the district. The lady had an average pass and was all the same pleased about it.
Letters of admission came from the secondary schools to the successful pupils and he had his. That was the end of his dreams. His parents could not afford what it would take to see him through to the first year, let alone do five to seven years. The hoe and cutlass were available and land was in abundance. So as he watched his sweetheart pack bag and baggage to move to the city and live with her auntie while attending Accra Girls Secondary School, he knew he had lost her forever.
His sweat and toils on the land paid for the full education of his younger siblings who were now well off and in good jobs in the city. Whenever they remembered that he existed they paid a one day visit to the village, bringing along some canned food, bread, hard liquor, some secondhand clothes and a few cedis all for the sacrifices he made to make them what they had become.
Their children refused to come to the village and would not associate with his. Teye Wayo gave another sigh, as he remembered when one of his daughters was promised education and send to stay with his younger sister. She became a house help instead and soon negative reports started coming as to why she could not go to school. He asked for his daughter back and how glad the girl was to return to the village.
Teye Wayo then remembered one day when he was determined to go to the city and get employment. He had to beat the retreat fast even after successfully passing his first job interview. He was employed as a gardener/watchman and handyman and he was shown his new boss. When the door was opened he beheld his schoolmate girlfriend whom he taught mathematics and science. Mobilizing the pride he had he quit before engaging that job and ended up back in the village and back on the farm.
A little over the age 50 he looked more like 70 and all his life he wanted his children to go as far as to the top or at least getting into the training college or nursing college. They had the brains.
Fate seemed not to be on his side with his two wives and nine children, none of the kids had the opportunity to move up to the senior high school even though they showed signs of highly intelligent and brainy. As someone put it, 'The there was not there'. He was gazing into the night sky while trying to figure out where to get money from to fund the education of his last two children they both exhibited such great brilliance in academic works and just like their elder siblings, they will also fall by the wayside.
None of his children had anything above aggregate 15, yes none of the nine. Awisi for example scored 13 and has been at home for the past two years while some of her mates, some who scored 20 were in senior high. Now both Ama and Kwame scored 12 each and as fate would allow, they would also stay out of the classroom.
Teye continued to stare into the sky and wondered which of the stars was controlling his destiny and cruelly sending down bad luck. He was a staunch member of the NDC since 1992 when constitutional rule came back. Yet he never had an opportunity to enhance his life and those of his family members. He now hoped for nothing and wanted nothing really but for his children to become doctors, lawyers and bank managers one day.
There seemed to be a light at the end of the tunnel when in 2012 the NPP came with a promise of free quality education right through to senior high school level. Suddenly the flag bearer, Nana Addo Dankwa Akufo-Addo became the savior of school drop outs and he became a hero. As if that was not the only thing on offer, there was going to be free apprenticeship training as well.
In fact, the package was too good to be true with teachers to be upgraded and well-motivated, modern classrooms to be constructed, free meals at all schools even including day students; something called ICT was also going to be introduced in all schools. When he asked about that he was told it has to do with computers and proper mobile phone operation.
He did not know about computers but was at home with mobile phones which he knew could do wonders if properly operated. The NPP had on offer modernization of agriculture which was his field. He felt excited about that, however the truth was he was more interested in the free quality education. He was determined to vote NPP this time round, something he had earlier sworn never to do.
To some Nana Addo and the NPP were offering the impossible but to Teye Wayo that party was noted for doing the impossible. In 2000 Kufuor and the NPP promised national health insurance, which sounded like a fairy tale told to children. Yet this scheme was introduced and he, Teye Wayo, benefited greatly as the whole family was able to access quality health care at the cost of the price of two local chickens a year. The free medical care for all pregnant women and nursing mothers was a great benefit to him as two of his grandchildren were born as he put it, free. There was NYEP which had some of his children gaining employment after school. At least one of them is a teacher trainee and another one is a health assistant.
Hopefully they may end up as lawyer and doctor one day. With the coming in power of his NDC again, the health insurance was experiencing great hiccups and dying slowly. NYEP was more on favoritism and even though he was an active and selfless member of the NDC, his children were denied jobs in the district. His NDC came with nothing except vain promises. They talked about one term premium for health insurance and that turned out to be hospitals turning away patients with NHIS cards. Farmers' subsidized allocation of fertilizer during the NPP era was scraped and now one has to pay almost twice the face value. Fuel prices had gone up which affected kerosene. Times had become very rough under the NDC especially for those in the villages.
Once they had done the impossibilities before, Teye Wayo was convinced that given another chance the NPP would turn things around again. He was now ever more determined to vote for a party he had vowed to stay away from. He was not alone as many in the village also thought the same. On the Election Day they lined up to vote hoping that the results will bring fulfillment of the hope of seeing their children back in school.
The results broke their hearts and they looked into life again filled with despair and uncertainty. A little hope was rekindled when it came out the results were going to be challenged. Surely something might have gone wrong and justice had to be done. Yes of course they collected good cash from the NDC during the campaign.
Teye received more than GHc2,500.00 to mobilize his aggrieved family of twelve to vote NDC and since his wives and children also had some gifts of cash from that party's officers, it became easier to decide how to share the money. Even his youngest children aged between 14 and 17 were all registered and voted. The NPP came to the village and gave the entire assembled only GHc150.00 and when it was shared he had GHc5.00, some had less.
Naturally in such a case the highest bidder was to be followed, however weighing the two, the GHc5.00 came with better offers millions times more valuable than the GHc2,500.00 from the NDC. Doing some calculations in his head, at least he was not rusty yet, he found out that the GHc2,500.00 could not pay for an entire program of senior high school for even one child.
And that is if he intended using the amount for only education. Small they say is beautiful and he chose the smaller amount just as many others did. They had hope to bring back the NPP which was to do the impossible and the EC had made things rather impossible. Now their hopes leaned on what the grey haired men and women on the bench would say.
Teye Wayo got lost in the night sky as his thoughts kept probing the unknown. He was hoping and praying that the verdict would favor the NPP and he knew he was not alone. Many of the villagers were silently praying and the same conditions prevail elsewhere across the country for those who travelled came back to testify. They had wanted to attend NPP events like the LMVC but the police had effectively stopped that.
They thought such events would embarrass the government and further erode its tiny support base. Of course that was not the official reasons given, but who in the police will speak the truth on this matter. 'The calmness of the silent majority must be giving the government false hopes that it had the full backing of the nation', Teye Wayo concluded.
Proceedings in court showed the NPP was gaining grounds and day in day out the villagers listened, asked questions from the NPP activists and they learnt more about court proceedings. In fact radio commentaries helped a lot and the talk shops had the NDC battling for breath in trying to explain things. People were getting the impression by the day that indeed the elections were rigged in favor of the NDC. The grass roots base of the NPP was indeed growing and for once all were in full support for that party. Nana Addo Dankwa Akufo-Addo who was once regarded a villain has become a super hero whom everyone was looking up to.
This is the story of Teye Wayo a fifty something year old farmer in the Shai Osudoku district. His name and village have however been changed to protect his identity and that of his family. He has two wives, eleven children and three grandchildren.
His desire to be a medical doctor could not materialize when his parents were unable to sponsor him in school. He rather labored for his younger siblings to get them well educated. He has not exactly reaped benefits from this sacrifice and as if fate was not on his side his children were also dropping out of school due to lack of money even with such enviable grades.
He was hoping to vote for the Nana Addo and his NPP to make his dreams come true. Something was delaying this dream and so he started praying silently and waiting on the Lord, after all the Holy Book said The Battle Is The Lord's and the fulfillment of the dream of many years is now so near.