Hon. Dakuku Peterside Lauds Judiciary Over Bail For Chidi Lloyd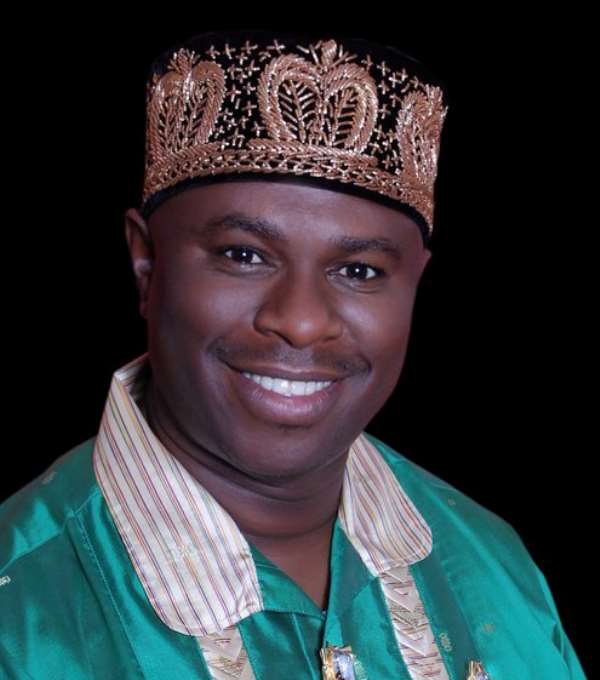 Hon. Dakuku Peterside
The member representing Andoni/Opobo-Nkoro Federal Constituency, Hon. Dakuku Peterside, has hailed the decision of a Port Harcourt High Court to grant bail to Hon. Chidi Lloyd who was recently arraigned in court over the fracas that took place in the Rivers State House of Assembly last month.
Hon. Peterside, who is also Chairman, House of Representatives Committee on Petroleum Resources (Downstream) said that the decision of the High Court was a clear testimony that the judiciary remains the last hope of every citizen in the land.
'For me, the decision of the high court to grant bail to Hon. Chidi Lloyd has demonstrated that the judiciary will always stand up for the truth; it shows that despite pressures and blackmail from certain quarters, the judiciary in Rivers State is committed to upholding the hallowed principles of justice, equity and fairness,' the federal lawmaker stated.
Continuing, Hon. Peterside congratulated Hon. Chidi Lloyd for the strength of character he exhibited even in the face of physical and psychological torture meted out on him while in the detention of the Nigerian Police.
'It was obvious that even in the face of physical abuse aimed at breaking him; Hon. Lloyd showed unequalled strength of character. He did not allow his spirit to be broken; he denied them that psychological triumph they so much craved for. Indeed, Hon. Chidi Lloyd showed that he is a true defender of democracy,' Peterside opined.
It would be recalled that penultimate week; Hon. Dakuku Peterside had raised alarm over reported systematic torture of Hon. Chidi Lloyd by the Rivers State Police Command through 'hitting, battering, pushing, kicking, handcuffing and uttering of obscenities thereby demeaning the Rivers State Assembly Leader all in a bid to coerce and compel him to obtain an involuntary extra-judicial confessional statement.' The horrendous torture by the police continued despite that section 34(1)(a) of the 1999 Constitution, as amended, prohibits the torture of detainees by the Police.
Hon. Peterside condemned the state of siege which Rivers State is being subjected to, calling on politicians to always weigh the consequences of whatever actions they take. He expressed the conviction that the truth of what is playing out in Rivers State would surely come to light someday and the good people of Rivers State will eventually appreciate the personal sacrifices the Rivers State Governor, Rt. Hon. Chibuike Rotimi Amaechi, has made towards protecting the interest of Rivers people.