Akufo-Addo eats, breaths democracy – NPP MP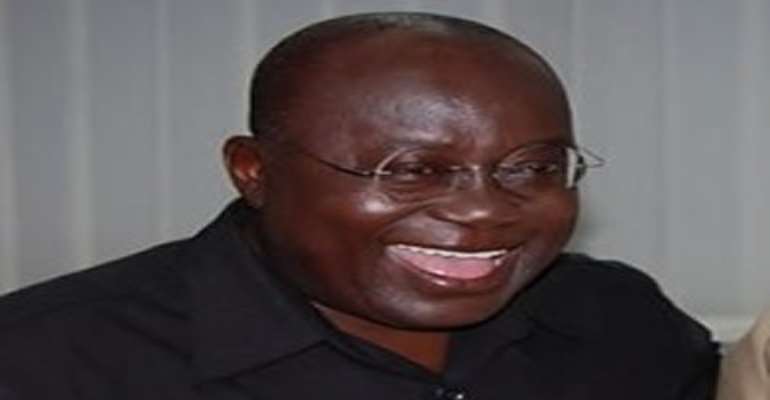 New Patriotic Party (NPP) Member of Parliament for Ayawaso West Wuogon has hailed the flagbearer of the party, Nana Addo Dankwa Akufo-Addo as a personification of democracy.
Emmanuel Kwabena Agyarko intimated that Nana Addo's decision not to resort to violence but to challenge the 2012 presidential elections in court has set the precedence and has opened up the frontiers of democracy in Africa.
He was reacting to claims that Nana Akufo-Addo leader of the petitioners challenging the legitimacy of President John Mahama will not accept the final verdict of the Supreme Court.
The NPP presidential candidate in the 2012 elections, his running mate, Dr. Mahamudu Bawumia, and party Chairman, Jake Obetsebi-Lamptey claim the elections were marred with massive irregularities.
They are therefore praying the court to annul some three million votes and declare Nana Akufo-Addo winner of the elections.
Some critics fear the NPP will not accept the verdict of the judges.
But on Asempa FM's Ekosii Sen programme Wednesday, Kwabena Agyarko described such allegations as frivolous which must be treated with the contempt it deserves.
According to him, Nana Akufo-Addo "eats and breaths democracy" and is ever ready to accept any verdict of the Supreme Court.
The Ayawaso West Wuogon MP stated that the NPP leader in the 1980's and early 90's was among the leaders who fought for Ghana's democracy.
He cited how Akufo-Addo played a leading role in fighting for human rights during the PNDC era, embarked on street protests that led to the dissolution of military rule and eventually the establishment of the 4th Republic as a testament of Nana Addo's democratic credentials.
Kwabena Agyarko said Akufo-Addo's peaceful approach to resolving Ghana's political deadlock and his considerable past track record cannot be underestimated therefore he [Nana] will not compromise the country's peace for anything in the world.