Obama honors Africa attack victims on 15th anniversary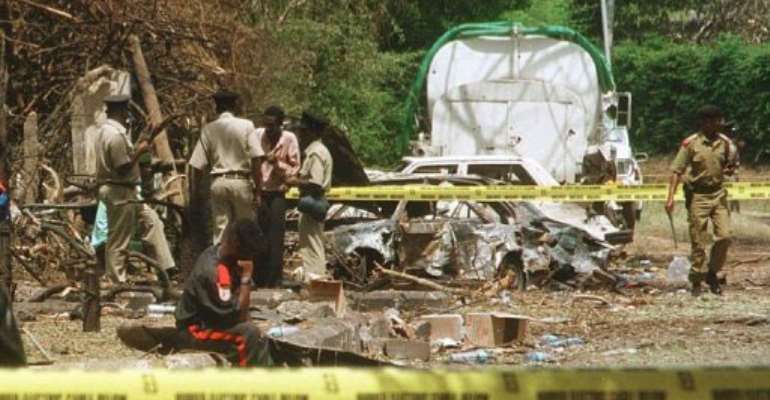 WASHINGTON (AFP) - US President Barack Obama paid tribute Wednesday to victims of the 1998 terror attacks against the US embassies in Kenya and Tanzania.
Obama vowed to prevent such attacks in the future, speaking amid new threats of an Al-Qaeda attack that have forced the closure of some 20 American embassies or consulates in the Middle East and Africa.
"On this day, we honor the families of the twelve Americans who lost their lives, and we join with the people and governments of Kenya and Tanzania honoring the sacrifices of the African victims of this heinous act," Obama said in a statement issued on the 15th anniversary of the twin bombings.
The almost simultaneous blasts by Al-Qaeda militants left more than 200 people dead and more than 5,000 wounded.
On July 2, while on a tour of Africa, Obama visited the site of the attack in Tanzania. He was accompanied by his Republican predecessor George W. Bush.
"The United States is steadfast in our commitment to protect the American men and women who dutifully serve our nation overseas, and we will remain resolute in working with our partners to combat violent extremism in East Africa, across the region, and around the world," Obama said.
"We continue to stand with our East African partners to bring terrorists to justice and will carry on our efforts to prevent these attacks in the future," Obama said.
The United States views the Arabian Peninsula and Yemen in particular as the zone most susceptible to suffering an Al-Qaeda attack, and has evacuated diplomatic staff from the Yemeni capital Sanaa.
Yemen said Wednesday it had foiled an Al-Qaeda plot to seize towns and storm a Western-run oil terminal.