REFLECTION ON THE STATE OF EVANGELISM TODAY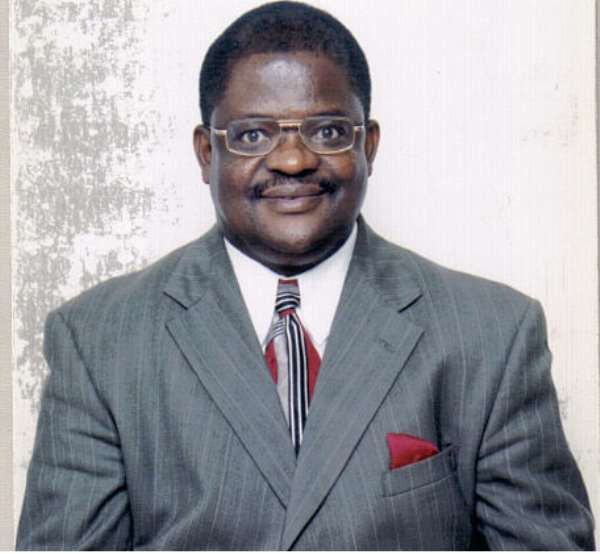 It is doubtless and well documented that the passion for evangelism has waned in the twenty-first century. Some of the reasons given for the declension are not new. It is similar to the question that the ultra-Calvinists posed to William Carey when he was getting ready to launch into world missions in the Orient. Some are saying today that God does not need our help in reaching the lost world. This is a lie from the enemy. If God does not need our involvement then, Jesus would not have come to save us in the first place. He would not have invested His life by choosing disciples to pour His life in them and train them to take the gospel to the world. The second reason for the decline in evangelism is that evangelism is hard work. You are right. If you want to be a good farmer and reap bountiful harvest, you have to work hard. Third, there are inconveniences in evangelism and today people do not want anything to occupy their time because they already have too much on their plates. Some say that many people are preoccupied with the pressures of life such as job loss, dysfunctional families, etc. However, this is the reason why people need the gospel. Jesus is the one who can restore the broken family and give rest to a person who is under the pressures of life (Matt. 11:28-30). Fourth, some people have rejected the gospel because of past hurts and bad experiences they had with "Christians." This is where believers have to have empathy, listen to their grievances, and become authentic as we offer our support and help. When we do this, the Holy Spirit will help them to overcome their past hurts and open up to Christ's offer of salvation.
Evangelism is not telling others how bad you were and how good you have become. It is pointing others to the salvific work of Christ. The Scriptures should become our primary weapon in evangelism. However, a believer can share his testimony if he learns to weave Scripture into the testimony and not draw attention to self. Furthermore, prayer should be the context in which evangelism should be carried out. Evangelism is hard work and I am afraid that we are rearing believers today who are lazy and do not want to toil for the Lord. I believe that is why some pastors have kept evangelism at the back burner of the Church.
The myth and fallacy that many believers have bought into line, hook, and sinker in evangelism is that we are to leave it for the "professionals." I don't blame some of the people who come up with this line of explanation or excuse. Some churches do not preach and teach that every believer is an evangelist and that the Great Commission was not for select elite of the Christian faith. Some Christians do not really believe that when a person dies without Christ, he/she goes to hell. We have allowed secular humanism and moral relativism to invade our lives and churches that we do not consider the Bible as the inerrant and infallible word of God. Furthermore, we do not believe in the exclusivity and finality of Christ. If we believe in these things then, we would be driven by love and compassion to share the gospel with others as the first century believers did. One thing we need to understand is that evangelism should become our lifestyle. If evangelism is a lifestyle, we can always have a smooth transition to share the gospel with anyone that we encounter in our lives. That means we have to go our way to build relationships with others. Jesus did that and we must emulate His example.
There is always a temptation in getting involved in the lives of unbelievers. However, Jesus has set up a perfect model for us. For example, when Jesus accepted the invitation of Matthew (tax collector) and went to dine with him. Jesus knew that there would be other tax collectors there. However, He was not tempted to do anything that would soil His reputation and mission. Yes, the Pharisees accused Him of eating with sinners and tax collectors and yet they missed His motive and mission. Therefore, in our efforts to reach the lost with the gospel, we must know who we are and whose we are. We must understand our mission is to point others to Christ, who is the Fountain of life.
Many believers do not realize that when we engage in evangelism, we are entering the territory or the domain of Satan. Therefore, there is going to be a fierce battle to be fought. We see this in the Gospels and the Book of Acts. When people reject the gospel message, some believers take it personal and become discouraged. They don't realize that there is a spiritual battle raging. That is why we have to pray and go in the name of Christ and in the power and discernment of the Holy Spirit. The "god of this world has blinded the eyes" of some unbelievers. Therefore, we should pray that their spiritual eyes would be opened so that the Word of God can penetrate their heart and mind.
I would say that in evangelism we do not even have to be "expert" in the Scripture. The Gerasene demoniac who was healed by Jesus did not know the Scriptures. However, he was able to share with others what Jesus has done in his life (Mark 5). Some Christians give excuses for not sharing the gospel because they don't know the Bible thoroughly. Therefore, one does not have to attend a Seminary or have a theological degree to share the gospel. The love for Christ, and people, and compassion for the lost should be our motivation and passion for sharing the "good news." Therefore, let us lay aside every excuse and objection and go in the name of Christ and in the power of the Holy Spirit to share the good news with those who are yet to know our Lord and Savior, who came to seek and to save those who are lost (Luke 19:10).
Kennedy A. Adarkwa, PhD.