Election Petition: "Factually Empty", "Legally Pathetic"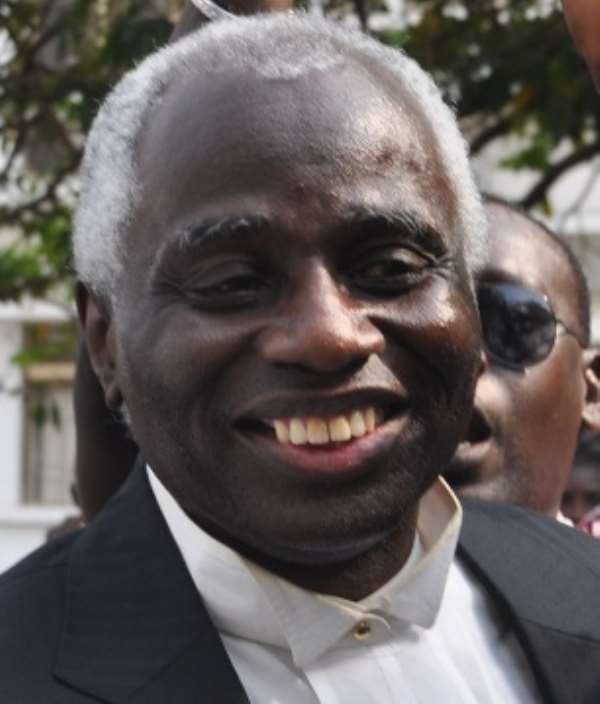 Tsatsu Tsikata
Lead Counsel for the governing National Democratic Congress (NDC) in the election petition trial, Tsatsu Tsikata has, in his address to the Supreme Court, described the petition as 'factually empty' and 'legally pathetic'.
'Respectfully My Lords we believe that this petition has been shown to be factually empty in terms of not having any supportable evidence being produced; it's been shown to be legally pathetic because the claims that are being made have no legal standing whatsoever especially this claim about serial numbers', Mr. Tsikata explained.
Addressing the nine-member panel on Wednesday about why he thought the Court should disregard the petition, Mr. Tsikata said: 'The petition has also been shown to be poor in arithmetic because you cannot have the same numbers when you are reducing polling stations'.
He asserted that the petition also lacked logic and did not make sense whatsoever.
According to him, it is 'certainly extremely poor in logic and we might add deficient in statistics as well'.
Mr. Tsikata's address followed that of the first and second respondents' lead Counsel Tony Lithur and James Quashie-Idun respectively.
Each Counsel was given 30 minutes to give their oral address ahead of the pronouncement of judgment by the Court.
The Petitioners - 2012 Flagbearer of the main opposition New Patriotic Party Nana Addo Dankwa Akufo-Addo, his running mate Dr Mahamudu Bawumia and national Party Chairman Jake Obetsebi-Lamptey - are in court challenging the presidential results of last year's election, which the first respondent, President John Mahama was declared winner of by the second respondent, the Electoral Commission.
The Court is expected to deliver its verdict within a month after the addresses.