Politicians are not responsible for huge wage bill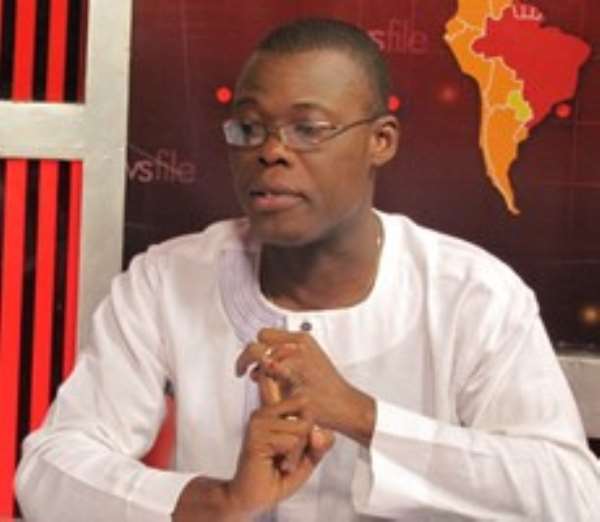 The Minister of State in charge of Financial and Allied Institutions, Fifi Kwetey has explained that politicians are not responsible for the increase in the wage bill.
He was reacting to the assertion by labour that salaries paid to politicians have also culminated into the unsustainability of the SSPP.
At a forum in Ho to discuss the sustainability of the of the SSPP Kwetey and the Minister of Finance and Economic Planning Seth Terkper insisted that the Single Spine Salary Structure is the cause of the huge wage bill that government has been footing annually.
Kwetey explained that 73% of domestic revenue from taxes are used to pay public service workers. But Secretary-General of the TUC Kofi Asamoah says labour is being 'unnecessarily vilified' as the cause of huge wage bill.
He has also called for a segregation of the wage bill to know which category of labour gets the bigger chunk of recurrent expenditure on wages. He suggested that politicians may be taking a bigger share because of huge emoluments paid to them.
But speaking on Joy News, Fifi Kwetey said this cannot be true. He explained that assuming there are 500 MPs, ministers and their deputies who are paid GHC10,000 a month, it would amount to GHC5m a month and GHC 60 million a year.
This, he says is insignificant in comparison to an annual wage bill of GHC 7.2bn. He called the annual emoluments paid to politicians as a drop in a mighty ocean.
He reiterated that ministers are not paid GHC 10,000 and MPs and ministers and their deputies are less than 500.
But Kofi Asamoah says until segregation is done, doubts about the component of the huge wage bill will remain unresolved. He believes that inefficiency in the management of the wage bill also influence this huge figure.