House urged to pass law giving GIFF legal backing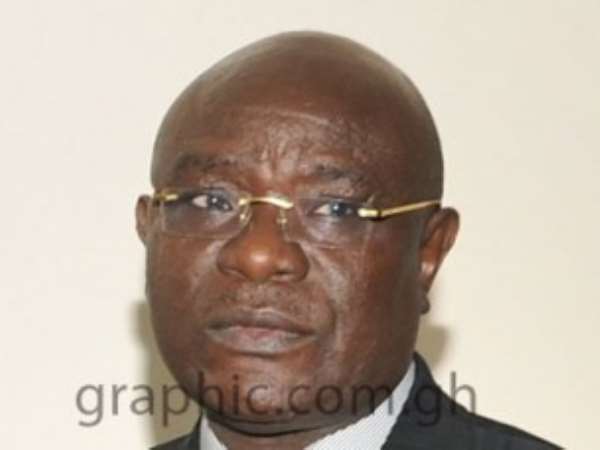 The Ghana Institute of Freight Forwarders (GIFF) has appealed to Parliament to pass a law to give the institute the legal backing to check malpractices and indiscipline among its members.
The President of the institute, Mr Carlos Kingsley Ahenkorah, who made the call said even though there had been some allegations that  members of GIFF were responsible for some underhand dealings at the Tema Harbour, the institute had no legal authority to investigate and sanction such offenders.
He made this appeal when the Parliamentary Select Committee on Roads and Transport paid a working visit to the institute in Tema.
Mr Ahenkora said the NRCD 143, which established the institute as a registered professional body, did not give it the mandate to deal with members who indulged in corrupt practices.
Mr Ahenkora also appealed for the necessary legislation to guide the freight forwarding industry from the influx of foreign companies.
He said there was the need to  enact a law to  reserve the freight forwarding  industry for Ghanaians to enable members of GIFF to increase its tax obligations to the government..
According to him  Ghanaians engaged in the freight forwarding sector had adequate resources and capacity to render services to all clients.
He explained that currently, local freight forwarders were facing stiff competition from foreign companies who had not made any investment in the freight forwarding industry in the country.
Mr Ahenkora added that notwithstanding the resources and capacities of local freight forwarders, a lot of Ghanaian companies were patronising their services and wondered why there were no laws to protect the industry.
He revealed that the GIFF paid GH¢254 million as Value Added Tax and GH¢505 million as income tax  in 2012 in addition to the provision of employment for about 15,000 Ghanaians.
The Chairman of the committee, Mr Michael Coffie Boampong, commended members of the GIFF for contributing their quota to the economy.
He asked the leadership of GIFF to put their grievances in writing and forward it to the committee so that a statement could be made on the floor of Parliament when the House resumed sitting in October, this year.
The committee also visited other Ghanaian establishments such as Allship Logistics Limited, during which members commended them for their hard work in the mist of stiff competition from foreign companies.
By Emmanuel Adu-Gyamerah/Daily Graphic/Ghana