Prosecute anybody found to have misappropriated funds; Mahama orders A-G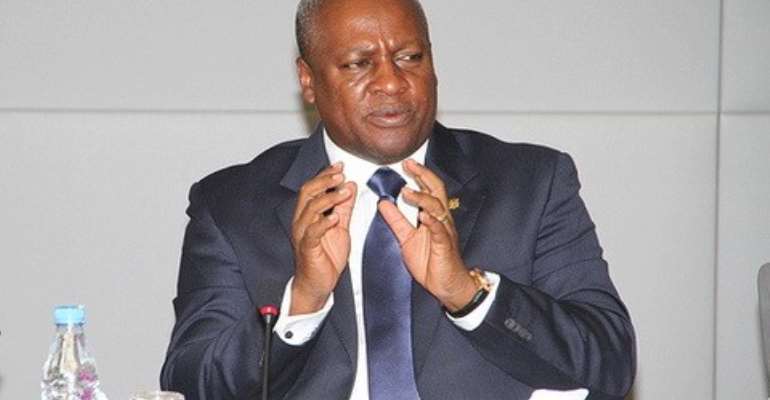 President John Dramani Mahama says he has ordered the Attorney-General and Minister of Justice to begin prosecuting all persons indicted for financial misappropriation by the Auditor-General.
He said immediate action will be taken by the A-G's department to bring to justice persons cited by the Auditor-General for causing financial loss to the state.
The president was speaking in the Volta Regional capital, Ho, at the launch a forum to discuss the sustainability of the single spine salary scheme.
He said the directive formed part of the government's measures "to block leakages and theft of government revenues."
According to him, the government was "taking desperate measures to increase revenues in order to balance the budget" and it is important that all loopholes through which revenues leak are sealed.
More soon.