AGI faults West African govts over high cost of doing business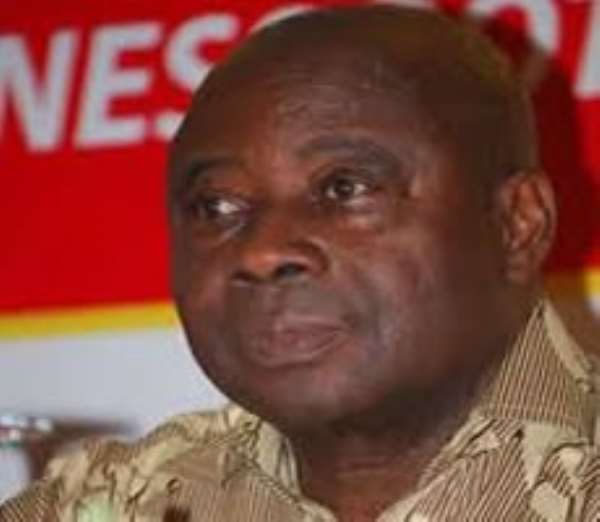 President of AGI, Nana Owusu Afari
The Association of Ghana Industries (AGI) has blamed the increasing cost of doing business in the subregion on the inability of member countries of the ECOWAS to fully implement the trade liberalisation scheme they ratified.
Although the protocols have been ratified by all the 15-member countries of ECOWAS, trade barriers, in the form of levies, import duties and physical blockades, are still rampant in the subregion, something the AGI said was having a toll on businesses in the country and the subregion in general.
The ECOWAS Trade Liberalisation Scheme (ETLS) is a trade protocol that aims at opening the subregional market to businesses in member countries through liberalised trade schemes.
"Governments' delay in the implementation of the ECOWAS Trade Liberalisation Scheme (ETLS) protocols is creating a huge cost to doing business and weakens the prospects for regional integration," AGI said in a communique issued at Sogakokpe in the Volta Region.
The communique was issued at the end of the association's National Council retreat which reviewed its line of operations, especially in relation to the government.
The communique, signed by the National President of AGI, Nana Owusu Afari, also mentioned the high cost of, and access to credit, low business confidence, irregular utility supply and the delayed implementation of the ETLS as some of the factors that needed to be addressed to enable businesses to operate efficiently.
On the ETLS, the association, which is the umbrella body of manufacturing and related businesses in the country, called on the Government of Ghana to impress upon its sister countries of ECOWAS to fully implement the ETLS.
Its Executive Director, Mr Seth Twum-Akwaboah, said the call was to help bring to the attention of the governments hurdles that businesses went through in an attempt to trade within sub-region.
"There are still physical borders despite the coming into being of the ETLS and in areas where there are no borders, the bureaucracy alone will frustrate you," Mr Twum-Akwaboah said.