Medeama Begin Pre-season Training On Wednesday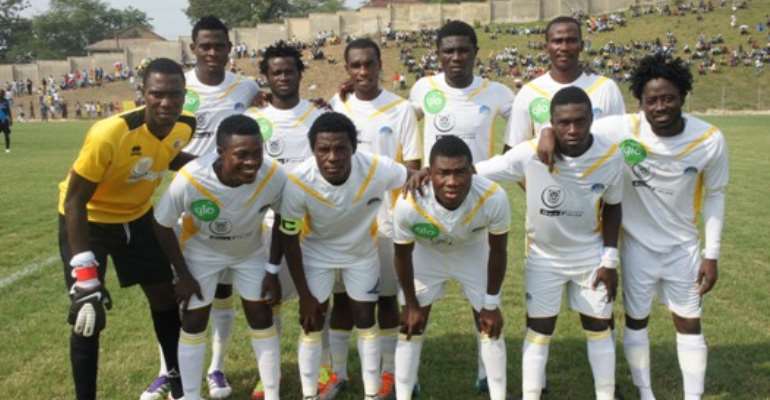 Medeama will begin their pre-season training exercise on Wednesday, GHANAsoccernet.com can confirm.
Players of the Mauves and Yellows were given a week and half break following the successful completion of the country's top-tier league.
The Tarkwa-based side will look to get their season up and running when they start their pre-season training on Wednesday.
Newly-appointed coach Hans Vander Pluijm will supervise his first training session since he was handed a two-year deal last month.
"We are starting our preparations for the upcoming season tomorrow (Wednesday)," Pluijm said
"The players were given some break and I believe they are ready for the challenge ahead.
"The team has been consistent and so we'll just probably make few changes. But I'm confident about our chances this season."
The Dutchman has been tasked to win the Ghana Premier League title and make the group stage in their maiden African campaign.